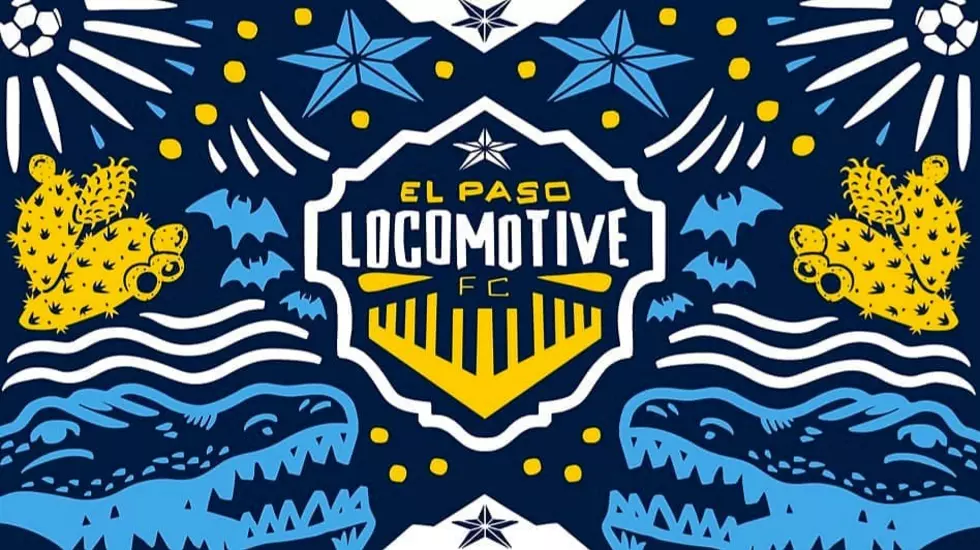 El Paso Locomotive FC's Beautiful Flag in Final Round so Go Vote
Patrick "Pico" Gabaldon
El Paso our Locomotive FC team needs our help to win the Championship Culture Collection contest thanks to a local artist. El Paso Locomotive FC's flag is in the finals and needs your vote. So if you have not placed your vote yet, get on the ball and click on El Paso Locomotive FC.
The USL Championship had a bunch of teams up against each other and now it is down to the final two. Those final two in the running are El Paso Locomotive FC and Phoenix Rising. The USL Championship needs to nominate a flag flyer that represents the heart and soul of their community.
Enter your number to get our free mobile app
If you've attended games then you know how much spirit the flag flyer. The 2021 USL Championship final round is currently underway and your vote can help our local team.
It feels quite amazing to know that this contest started out with so many teams and our El Paso Locomotive FC is part of the finals.
The soccer team was founded in 2018 and then made its debut in the USL Championship in 2019. We didn't get much of a heads up but the Championship Culture Collection contest will be going on until Monday, April 19.
This is plenty of time for you to place your vote to help our El Paso Locomotive FC get the win.
You have got to admit, our El Paso Locomotive FC flag is beautiful and colorful.
If you would like to help our local soccer team take the win, you can place your vote by clicking here. An El Paso artist is the responsible party for the artistic flag.
We have Patrick "Pico" Gabaldon to thank for thw sweet design that made it to the final round and is attention grabbing.
KEEP READING: Here are 50 of the most famous sports goofs