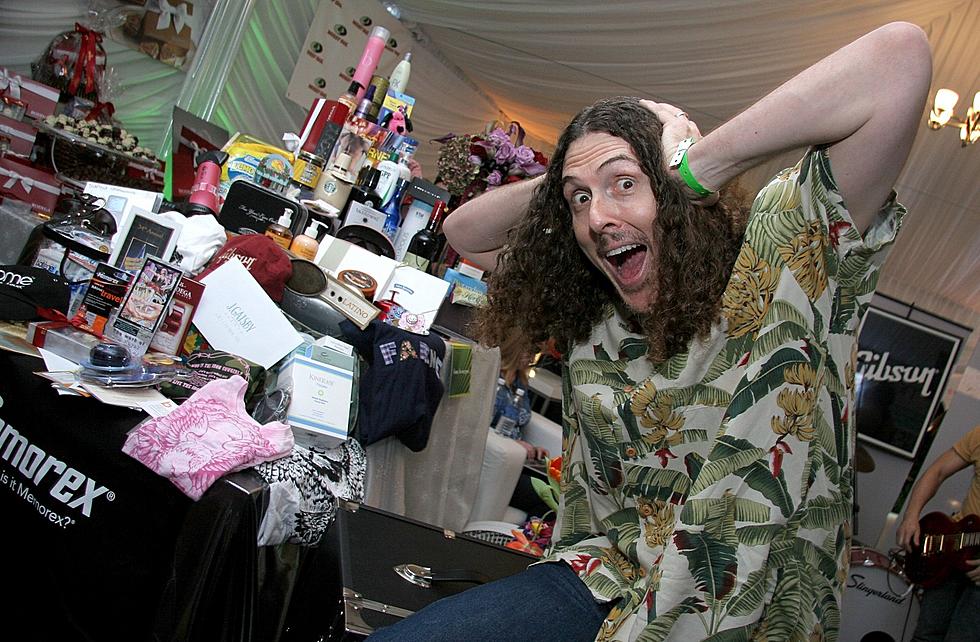 How One El Pasoan Made It into Weird Al's First Movie
Getty Images
It was announced this week that a biopic about Weird Al Yankovic is in the works, and Daniel Radcliffe is going to star. Production doesn't start until next month but it already has a title: "Weird: The 'Weird Al' Story."  When it comes out it will be FREE on Roku.
Enter your number to get our free mobile app
Weird Al himself commented on the story and did it with his trademark casual aplomb:
"When my last movie 'UHF' came out in 1989, I made a solemn vow to my fans that I would release a major motion picture every 33 years, like clockwork. I'm very happy to say we're on schedule."
Al also added that he believes THIS is the role future generations will remember Daniel Radcliffe for.
This reminded me that I was actually IN the Weird Al Movie "UHF".  In the words of Adam Goldberg, "It was 1980-something…"
We heard about a movie starring Weird Al Yankovic, who we were already familiar with because his early hits actually got played on the Top 40 radio station, was starring in a movie in Tulsa. Tulsa was only about a thirty-minute drive (plus or minus whether you hit the stoplight in Glenpool) so some of us went up to try to be extras. We got parts as "people in the audience during the 'Wheel of Fish' scene" in the movie.
We were pretty excited because the scene featured actor, Gedde Watanabe…who had played Long Duk Dong in "Sixteen Candles" a couple of years earlier!!!
Also, they used real fish. I remember that!
The guy in the blue shirt with the GLORIOUS blonde mullet is David Osbourne who I went to high school with.  In the same row but way, way, way over…almost off-screen…is me. I'm wearing a white T-shirt and I also have a mullet. Admittedly, mine was nowhere near as impressive as Dave's.
WOW: A Trip Down Buzz Adams Morning Show CD Memories