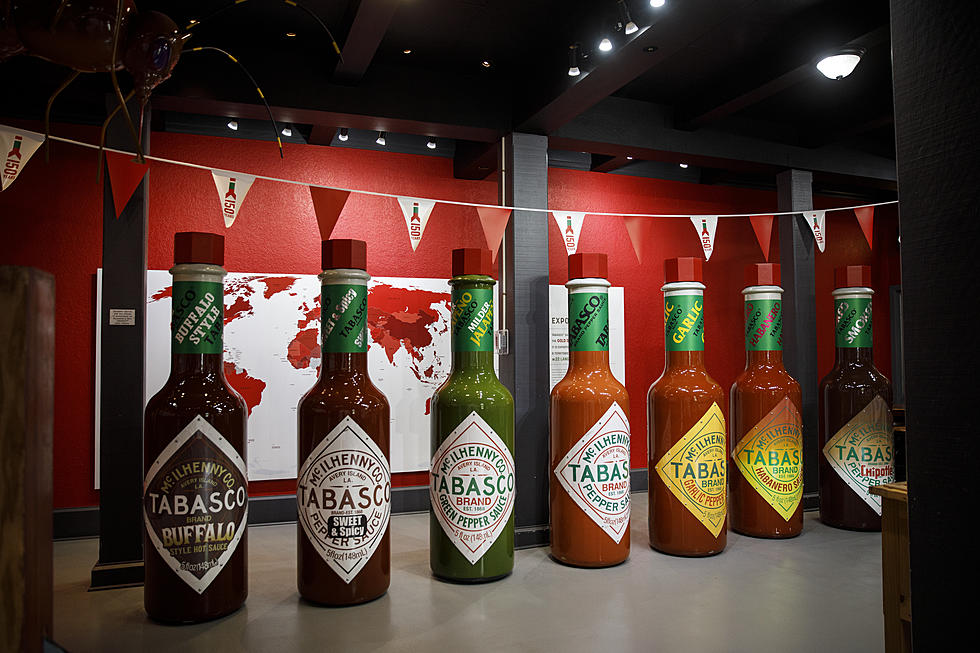 El Paso Foodies Tell Us What the Best Hot Sauce Out There Is
Getty Images
While making eggs for breakfast, I knew just the thing my meal was missing- a little spice. Looking in the cupboard, I found the tiny bottle of the only hot sauce I owned- Tabasco. After pouring some over the eggs, I took a bite and realized something- I don't really like Tabasco sauce.
I started to question why I even owned Tabasco sauce. Most likely a friend brought it over to make a Bloody Mary in the morning (I prefer a hangover Michelada) and left it to use the next time they came over. Judging by the amount of hot sauce left in the bottle, it was never touched again. After realizing I'm not a big fan of Tabasco, I started thinking "what kind of hot sauce do I like?"
I went to the local foodie experts and asked the question I need help figuring out- what's the best hot sauce out there? There were plenty of suggestions given and here are some of the top suggestions I was given.
Tabasco (mixed with ketchup)- this is an option I'm going to have to try. I think Tabasco alone was a little too bitter for me, but mixed with ketchup Tabasco may end up being just right.
Louisiana Hot Sauce- One foodie said she loves classic Louisiana hot sauce and even recommended the perfect foods to pair it with (popcorn, corn nuts, chips, etc).
Cholula- Another top contender and most respondents said Cholula had less of a vinegar taste, which I think is what I didn't like in Tabasco sauce.
Salsa or Pico de Gallo- A classic favorite that honestly I should have already had in my kitchen. Normally I use this on my eggs but since I was out, I used Tabasco sauce instead. Maybe next time I should just keep an extra container of pico in my fridge for emergencies, like breakfast.
All 10 Of El Paso's Nicknames