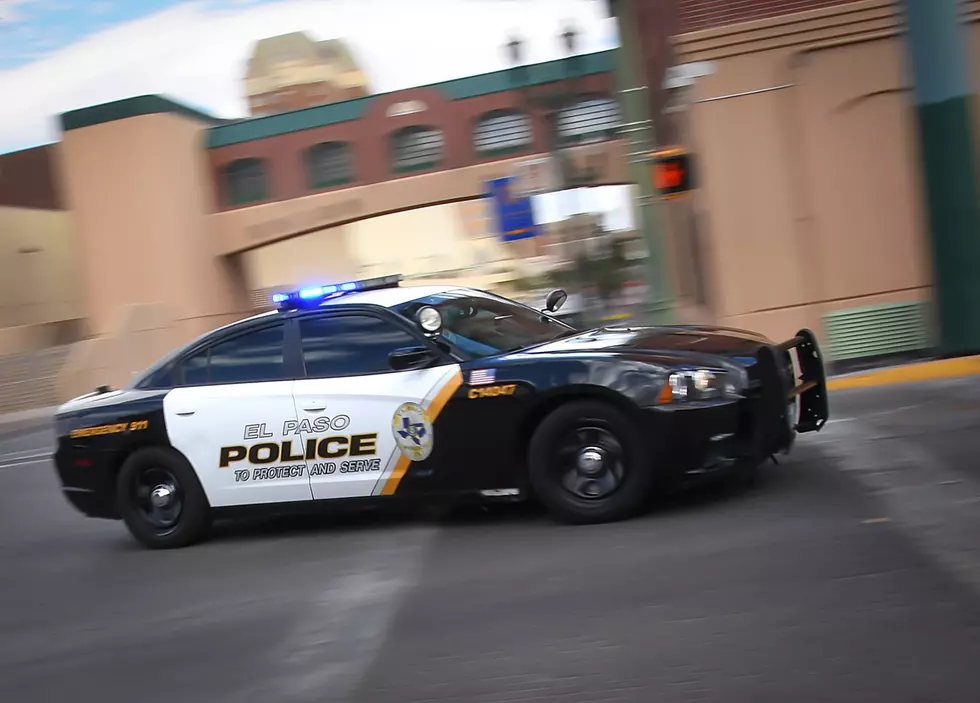 El Paso Cops Offer "Citizen Police Academy"
El Paso Police Dept.
Have you ever wondered what it would be like to be an actual El Paso police officer?
Well, dream no more…the El Paso Police Department is holding a Citizens Police Academy.  The Academy gets started on October 18 and residents have until THIS Friday to register.
Enter your number to get our free mobile app
So, what is the Citizens Police Academy all about, and, specifically, do you get to tase anybody? Sadly, it's a "no" on the tasing. EPPD describes the program as "community policing aimed at educating the public about the different functions within the El Paso Police Department and the Texas Department of Public Safety".
 As it turns out, I have extensive knowledge about police academies and what they offer. The best part is, there's a black dude who makes these super-realistic sound effects just using his mouth! There's a hot blonde, a likable wise-ass, and a mean lieutenant whose goal is to make life miserable for this motley gang of lovable losers.
Oh yeah…there's also Tackleberry! Everybody loves Tackleberry.  I'm not just a casual fan, either. I actually saw Police Academy: Mission to Moscow, guys. I know what I'm talking about.
Sorry for getting off-track. These articles have to be a minimum of 250 words to count and this story only had about 100 words of useful information.  The previous paragraph was all just padding. Back to more of the actually pertinent information.
Some of the topics that will be covered are crime scene investigations, Texas Rangers, Homicide: Life on the Streets, and many other aspects of law enforcement that have been successful television series.
Attendees will also learn about homicide investigations, active shooter events, and, presumably, which donut shops offer freebies for uniformed officers.
 Again, the deadline to register for Citizen's Police Academy is THIS FRIDAY, October 14th.  You have to be 18 or older to participate.
Here's what you've got to fill out in order to participate: https://www.elpasotexas.gov/assets/Documents/CoEP/Police/Community-Policing/Citizen-Police-Academy-App.pdf
UP NEXT: See how much gasoline cost the year you started driving