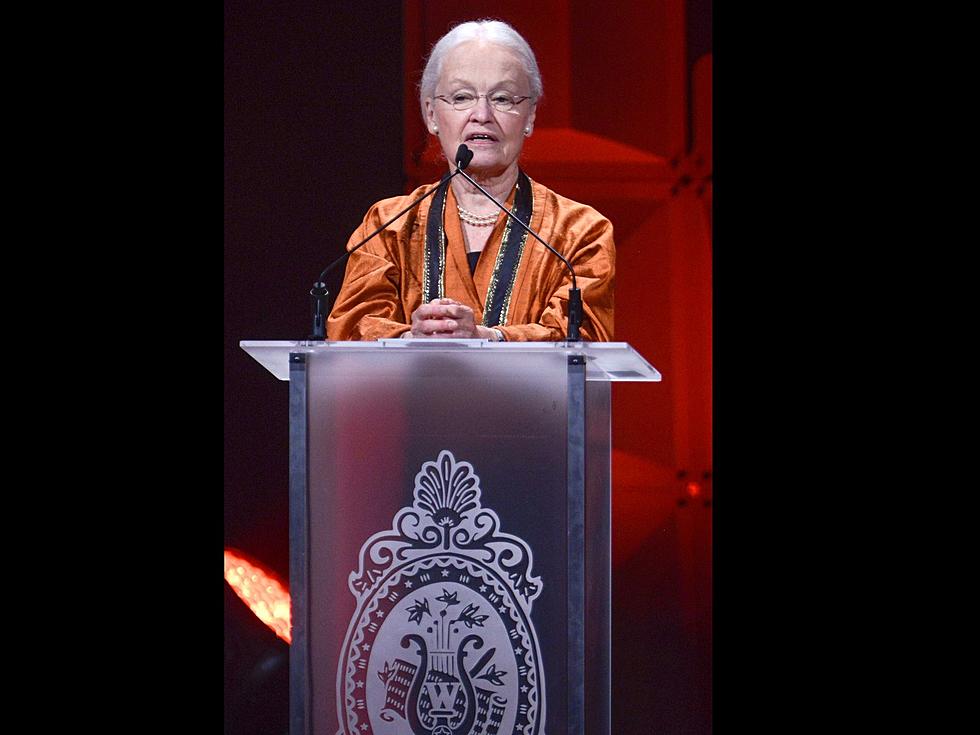 Dr. Natalicio's Art & Book Collection to be on Display Thanks to Local Bookstore
Getty Images
Brave Books, located at 1307 Arizona, has acquired over 600 books and items from the late Dr. Diana Natalicio, UTEP's beloved President Emerita and plans to put them on exhibit for the public and even sell some of her books.
In November, Brave Books announced the acquisition and posted just a few pictures of what they got- giving just a little insight into the inspiration that Dr. Natalicio was to many.
As the months went by, Brave Books acquired more of her collection and shared the discoveries with their followers.
Enter your number to get our free mobile app
Her love of baseball transcended the field as she seemed to also collect some interesting books on the past time; Dr. Natalicio was a super fan of the St. Louis Cardinals baseball team, which is where she was from.
She also seemed to be a big fan of Mexican cinema, which is a detail I absolutely love.
Brave Books also took that post to announce that the exhibit and sale will be happening in late February or early March.
Dr. Diana Natalicio passed away in September and left all of El Paso mourning her loss. She was UTEP's president from 1988 until she retired in 2019. While I didn't know her personally, everyone always has something wonderful to say about her- and many El Pasoans have been inspired by her.
Brave Books is located at 1307 Arizona and is open 7 days a week from noon to 5 pm- keep up with their Facebook or Instagram pages to find out more about the sale and exhibit of Dr. Natalicio's personal book collection.
LOOK: Milestones in women's history from the year you were born
Women have left marks on everything from entertainment and music to space exploration, athletics, and technology. Each passing year and new milestone makes it clear both how recent this history-making is in relation to the rest of the country, as well as how far we still need to go. The resulting timeline shows that women are constantly making history worthy of best-selling biographies and classroom textbooks; someone just needs to write about them.
Scroll through to find out when women in the U.S. and around the world won rights, the names of women who shattered the glass ceiling, and which country's women banded together to end a civil war.