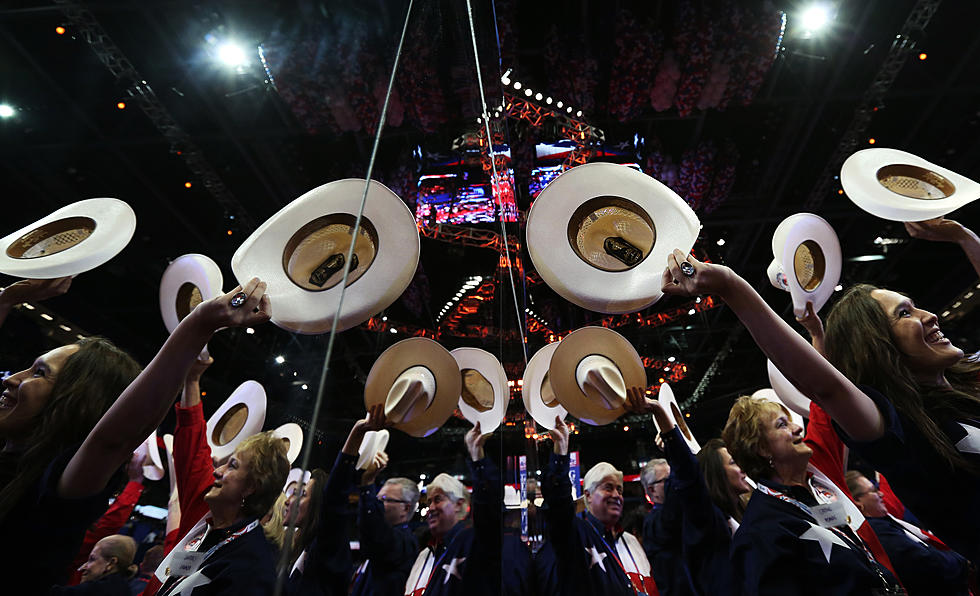 Wearing A Cowboy Hat In Texas? Better Know The Rules …
Getty Images
I think pretty much every Texan owns at least one cowboy hat. It's like a state law or something.
I think they actually issue cowboy hats at birth in Texas, males and females alike really love these things. Yep, even I have one ... 2 actually.
If you're going to pop one of these guys on your noggin, be sure you're aware of these do's and dont's.
The Rules of Wearing a Cowboy Hat in Texas
Consider this sort of a "public service announcement". Knowing these things could help you avoid some trouble as Texans love their hats and don't tolerate violations of hat etiquette.
Don't touch anyone else's hat without permission. Big no - no here. Along with motorcycles and significant others, there's a strict "hands off" policy here.
Take your hat off when inside. The only exceptions are elevators, lobbies and building corridors.
You should also remove your hat during special events like the National Anthem, passing of the flag, while praying, when you meet somebody, or during weddings or funerals.
Hold your hat by the top, not the brim. When you set it down, leave it upside down so you don't bend the brim and to let it air out.
What it's made of is totally up to you. Felt, straw, whatever ... it's your call.
Always "tip" your hat to a lady.
Know of Any Other Rules?
There are probably some other rules but those basics should keep you out of trouble.  Read a few more here and also learn how a cowboy hat can tell you that your lady is ready for some lovin'.
Top Cowboy and Cowgirl Boot Brands in Texas
If you're looking for a good pair of cowboy or cowgirl boots you're not going to go wrong with any of these brands.
Gallery Credit: Billy Jenkins
10 Real Texas Laws You Won't Believe Are On The Books
These Texas laws seem pretty weird, but they must be there for a reason, right? What on earth led to these having to be passed?
Gallery Credit: Piggie
10 Iconic Brands that Were Actually Created in Texas
There are plenty of other brands that definitely started deep in the heart of Texas; and some of them are beloved not just by Texans but by the whole world!