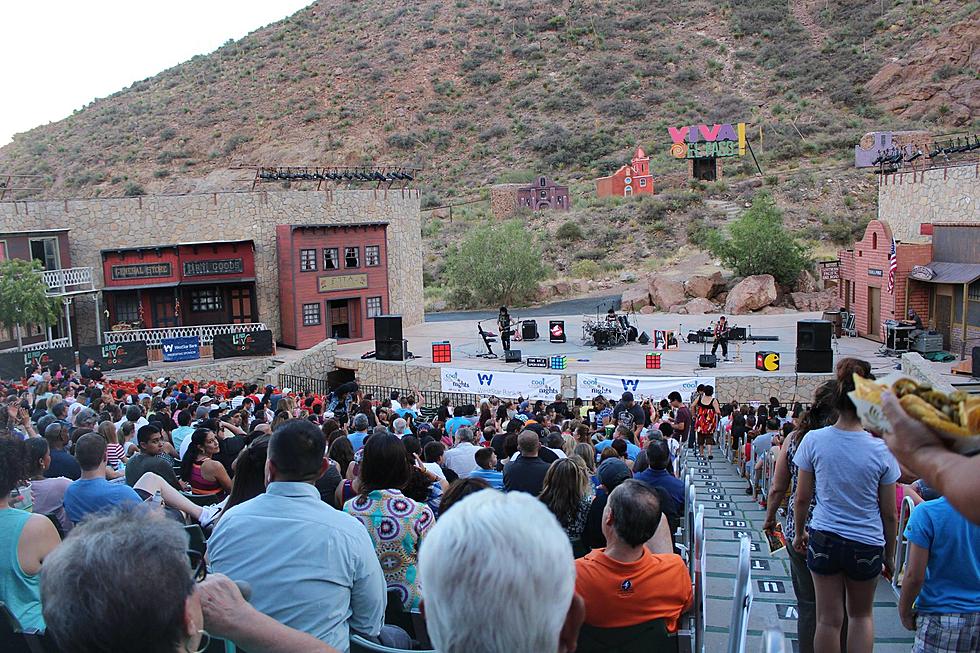 '80s Night This Thursday at Cool Canyon Nights with Prime 80'Z Experience
Cool Canyon Nights
Pull out the Aqua Net, neon tights, and totally rad scooped neck band tee because we're going back to the 1980's this week at Cool Canyon Nights.
DC Tightpantz, Johnny Boom, and Lars Blaze (may not be the actual names on their birth certificates) not only bring the classic retro and sing-a-long favorites you know and love from bands like Depeche Mode, Flock of Seagulls and Journey, they also incorporate stage props and costumes from the decade you're still obsessed with.
Cool Canyon Nights, 93.1 KISS-FM's family-friendly summer concert series, takes place every Thursday in the canyon, weather permitting. All weekly performances feature popular local bands, and are free to see.
The fun starts at 6 p.m. with free live music on the patio, plus beer, cocktails and food trucks in the cool shade of McKelligon Canyon Amphitheatre. For details on how to gain access to a cash bar, hors d'oeuvres, and reserved seating in the Star Lounge, click HERE.