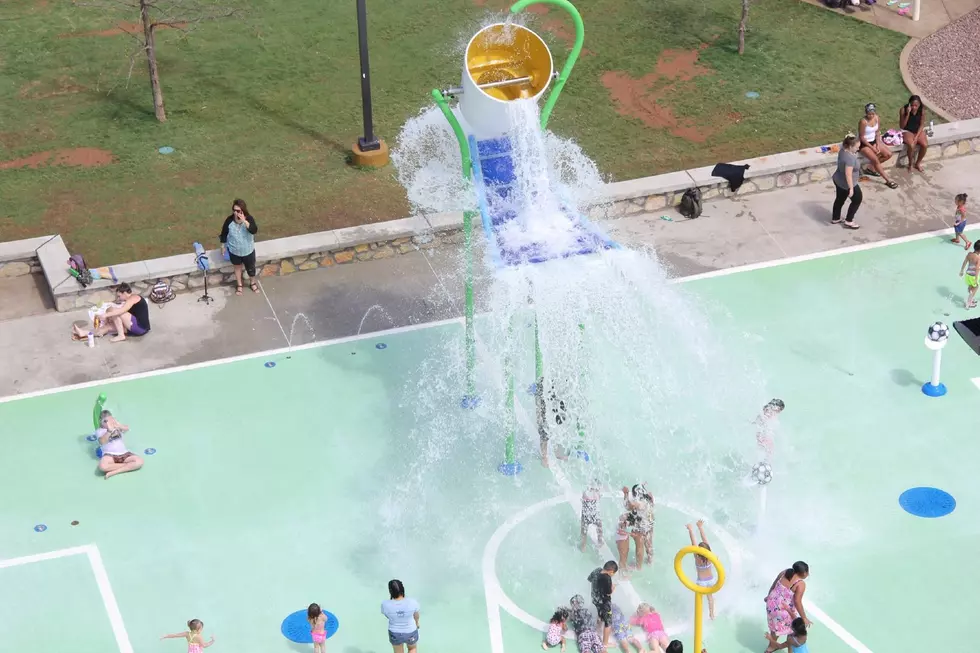 Get Ready to Cool Off: When You Can Expect El Paso's Splash Pad's to Open
El Paso Parks & Recreation
Summer is going to kick off in the Borderland soon and when it gets hot, you're going to want a cool place to beat the heat.
Luckily, the city has lots of great options for keeping cool that include the El Paso Waterparks. All four of the water parks, Camp Cohen, Chapoteo, Lost Kingdom, and Oasis will open soon for the summer season.
To keep up to date on when that opening day may be, check out their website or their Facebook page.
Aside from the water parks, the City of El Paso also has their aquatic centers. El Paso has15 aquatic centers with 12 being indoor and open year-round.
The three remaining outdoor pools don't open until Memorial Day weekend. Entrance to the pools is $3. You can find out more about the aquatic centers here.
Enter your number to get our free mobile app
City of El Paso Spray Parks
Which brings us to the Spray Parks (or splash pads as some call them)!
The good news is that the El Paso Spray Parks will be open starting May 27 and run through September 10.
For those of us who are looking for a budget friendly option, the spray parks are free- well almost all of them. There are eleven in total at parks across the city, ten are free and one is not.
The El Paso Zoo Hunt Family Desert Springs Splash Pad is not free, you must pay the admission price to enter the Zoo.
But the others are completely free to enjoy and will be open from 10 AM to 8 PM.
Mark your calendars for the opening day and don't forget your sunblock!
El Paso Spray Parks
Chamizal Community Spray Park at 2119 Cypress Ave.
San Jacinto Plaza Splash Pad at 114 W. Mills Ave.
Sue Young Spray Park at 9730 Diana Dr.
Hidden Valley Spray Park at 200 Coconut Tree Ln.
Grandview Spray Park at 3100 Jefferson Ave.
Pavo Real Enhanced Spray Park at 9301 Alameda Ave. (Enhanced Spray Park with 2 separate spray parks of one for humans and one for dogs.)
Westside Community Spray Park at 7400 High Ridge Dr.
Marty Robbins Spray Park at 11600 Vista Del Sol Fr.
Braden Aboud Memorial Spray Park at 4325 River Bend Dr.
Salvador Rivas Jr. Spray Park at 12480 Pebble Hills Blvd.
Unmistakable Signs It's Springtime in El Paso