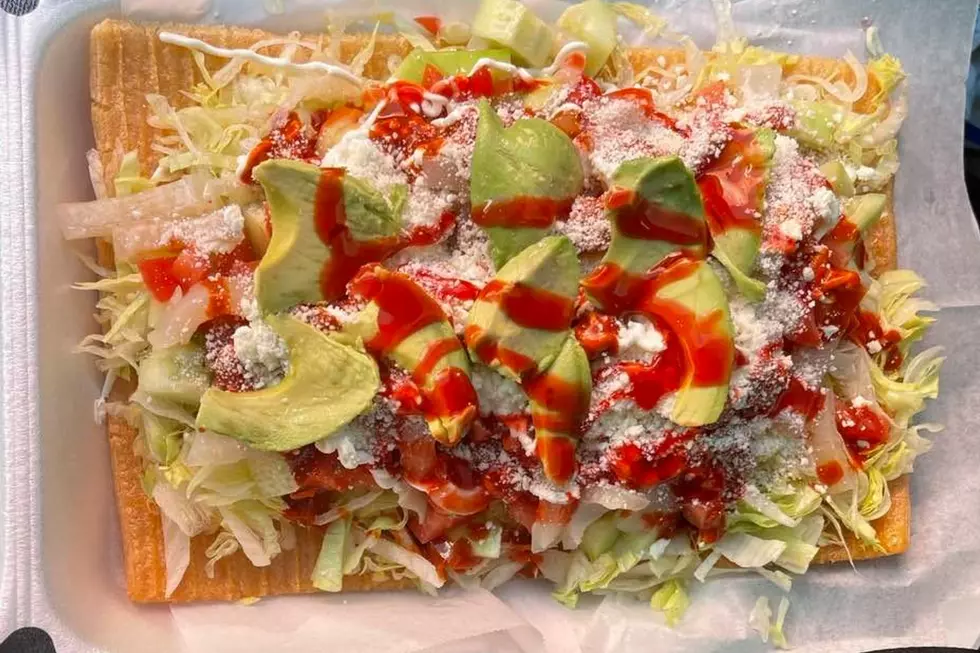 Chilindrina's Are Way Better than Taco Bell's Huge Cheez-It
Joanna Barba
Chilindrinas preparadas have many names: chicharron de harina, duros preparados- but I simply call them chilindrinas and they are delicious and I'm sure they are a Borderland favorite!
If you've never heard of this snack, or have never tried it, you are missing out! It's one of my favorite snacks that's perfect for a movie night or for just walking around the swap meet.
Enter your number to get our free mobile app
The snack base is made from a large chicharron de harina and it often topped off with shredded cabbage, tomatoes, cueritos (pickled pig skin) some avocado and topped off with sour cream and your favorite salsa.
The whole thing may sound a little strange, but trust me, it is a delectable snack. The ingredients aren't hard to find so that you can make it yourself, but as with all snacks, it somehow tastes better when someone else makes it!
So you can imagine my surprise when I was scrolling through social media and came across the newest invention from Taco Bell- and I had to do a double take because at first glance I thought "Taco Bell is selling chilindrinas?! About damn time!"
However, it was not a chilindrina, dear friends, it is actually a HUGE Cheez-It! Check it out:
Number one: where can I find a huge Cheez-it like this?! Number two: who asked for this?! We just want the Mexican Pizza to stay on the menu forever!
Doesn't it look like a chilindrina?! Obviously, it's completely different- this has as Cheez-It as a base and it has ground beef and lettuce and tomato and cheese. Now I'm trying to imagine a chilindrina made with a huge Cheez-It.
Well, according to Taco Bell this is just in the testing phase in Irvine, CA. and no word on when or if it will launch at all Taco Bells. Will I try it if it launches? Yes, for sure. But also, I'm sure a chilindrina is the better option.
11 El Paso Specialty Mexican Pizzas