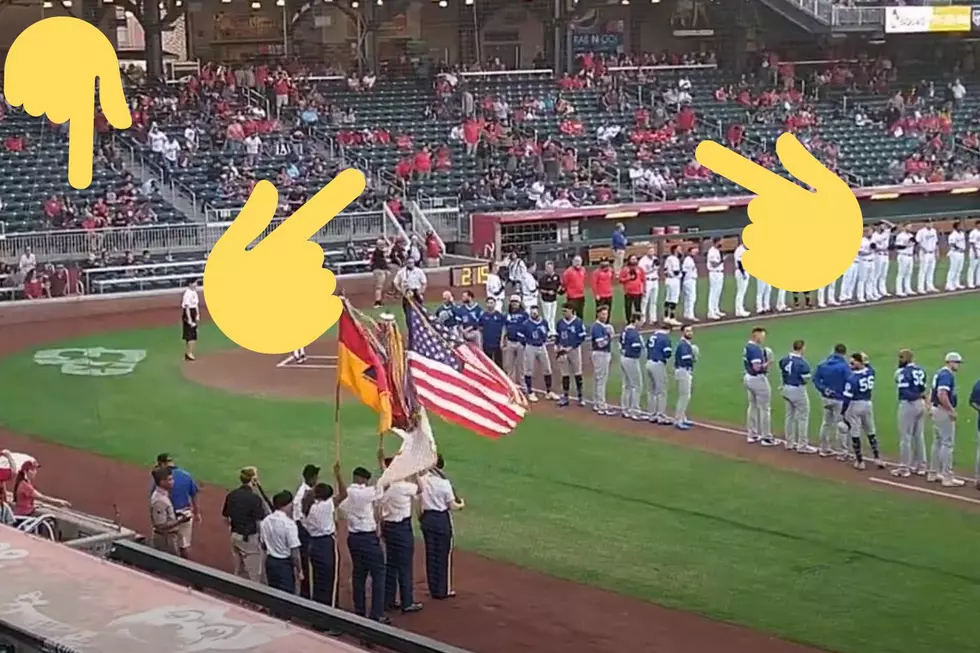 Chihuahuas vs. OKC Dodgers: Does El Paso Show More Blue or Red?
via Carlos Colmenero YouTube
There's a way to get a general idea of how many Dodgers fans exist in El Paso. That way would be attending one of the home games against the Oklahoma City Dodgers.
Enter your number to get our free mobile app
There is either a crowd of blue around different parts of Southwest University Park. Some years it differs where one year has more red than blue.
The El Paso Chihuahuas games against the Oklahoma City Dodgers are a battle of the colors. I have seen tons of Dodgers fans sporting blue Dodgers gear instead of the hometown team colors in previous years.
El Paso gets excited when the Oklahoma City Dodgers play the Chihuahuas in El Paso. I know friends of mine who are also Dodgers fans who will be so quick to wear blue instead of our hometown team's colors.
When I attended past baseball games when Oklahoma City Dodgers played in El Paso, I did notice a lot of blue. Hell, one time I even surprised my boss by wearing my El Paso Chihuahuas gear to a game instead of my Dodgers.
Carlos Colmenero published his YouTube video from the Oklahoma City Dodgers game in April that had me surprised. From the last time I attended an OKC Dodgers and El Paso Chihuahuas game, there were tons of people wearing blue.
But Carlos Colmenero's YouTube video above shows more fans wearing red than blue.
The El Paso Chihuahuas will continue to play the OKC Dodgers here in El Paso until July 3.
Which team has supportive fans in El Paso of EP Chihuahuas or OKC Dodgers? I hope it is.
LOOK: MLB history from the year you were born
Stacker
compiled key moments from Major League Baseball's history over the past 100 years. Using a variety of sources from Major League Baseball (MLB) record books, the Baseball Hall of Fame, and audio and video from events, we've listed the iconic moments that shaped a sport and a nation. Read through to find out what happened in MLB history the year you were born.