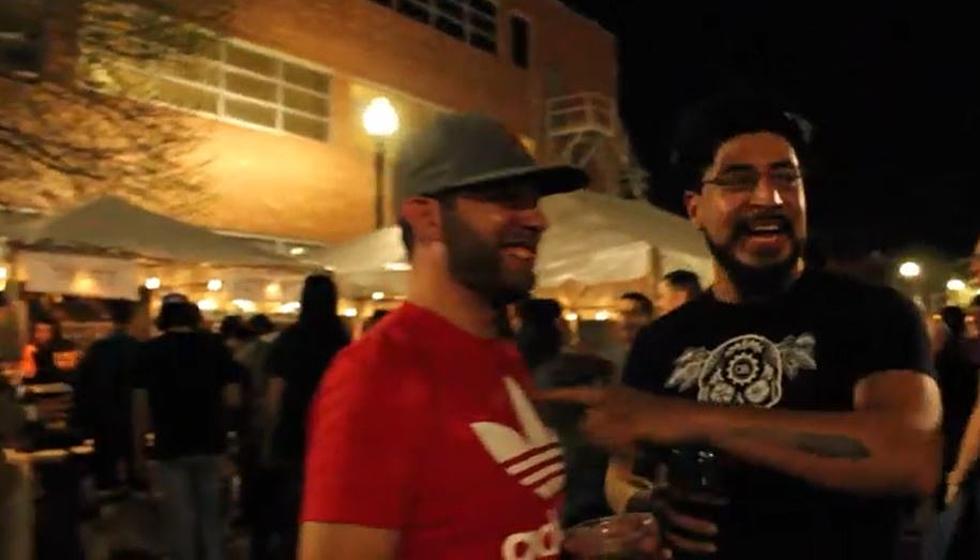 Celebrate 6 Years of El Paso's Beer at a Block Party Downtown
via Gilbert Acosta YouTube
There is something about block parties that we all enjoy attending. Sometimes some of us wish we could have a block party in our own neighborhood but that is frowned upon.
Luckily for us, we can rely on a place to do just that for all of us in El Paso. Block parties are where you can have some good old-school fun.
Enter your number to get our free mobile app
Roaming the streets with good music in the background while you're drinking and mingling. A lot of are familiar with DeadBeach Brewery and the fun festivities they bring to El Paso.
You should if you're not already familiar with the block parties DeadBeach Brewery throws. Well, we're almost to that time of the year again. DeadBeach Brewery would like to invite you to their 6th annual DeadBeach Block Party.
They would like to cheers with you on celebrating 6 years of El Paso's craft beer. I bet you're down for another block party after being blocked from partying last year.
If you would like to attend this free event mark your calendars for Saturday, October 30. It's the time of year you anxiously wait for to see their next specialty "6" bottle release.
If you've never attended one then just refer to the video Gilbert Acosta shared on his YouTube channel above. You know this has a gnarly time written all over it.
You already know what to expect to see, hear, and even taste. There is going to be food, drinks, music, and more at their celebration.
So 406 S. Durango is the address you can go do cheer to six years with DeadBeach Brewery. You can show up as early as 2 pm to roam around the block party at the local brewery. DeadBeach Brewery wants to remind every single one of you not to forget that beer loves you.
LOOK: Best Beers From Every State
To find the best beer in each state and Washington D.C., Stacker
analyzed January 2020 data from BeerAdvocate
, a website that gathers user scores for beer in real-time. BeerAdvocate makes its determinations by compiling consumer ratings for all 50 states and Washington D.C. and applying a weighted rank to each. The weighted rank pulls the beer toward the list's average based on the number of ratings it has and aims to allow lesser-known beers to increase in rank. Only beers with at least 10 rankings to be considered; we took it a step further to only include beers with at least 100 user rankings in our gallery. Keep reading to find out what the best beer is in each of the 50 states and Washington D.C.
What Are the Signature Drinks From Every State?