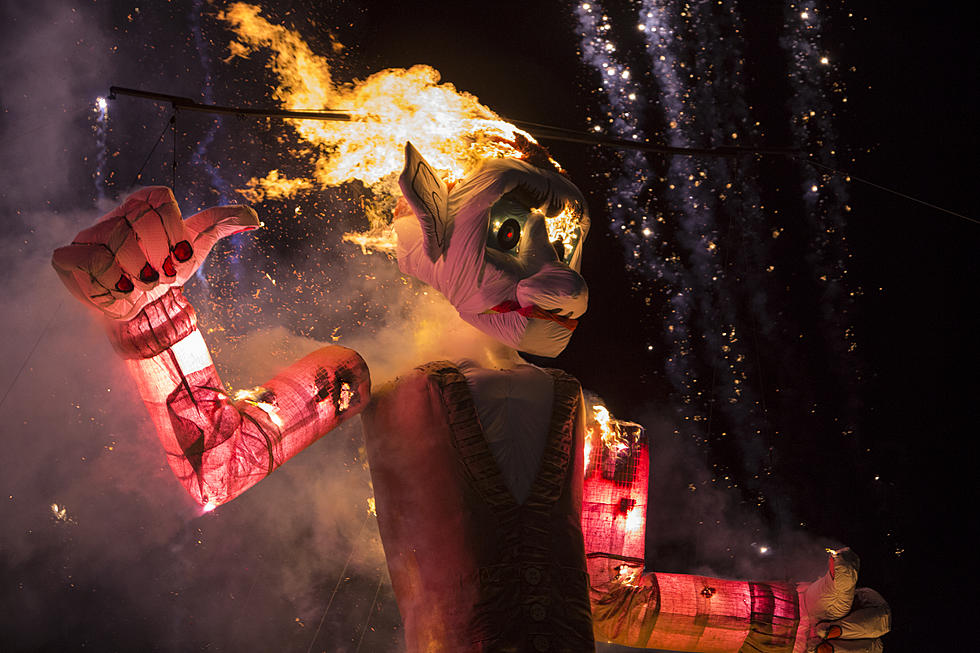 Old Man Gloom: Burning of Zozobra Celebrates its 99th Year
Getty Images
For nearly 100 years, many gather in Santa Fe for a tradition in which many burn their past burdens and watch as the flames take away their negativity. The Burning of Zozobra is upon us.
What is the Burning of Zozobra?
Created by artist Will Shuster in 1924, Zozobra is a toothless boogeyman that has been burned every year since then in an effort to symbolically alleviate the sorrow of the people of Santa Fe- and all over the world. Burning of Zozobra usually takes place the weekend before Labor Day.
I had heard of this tradition before, but never really researched what it was about. Zozobra, or Old Man Gloom as he is sometimes referred to, is a specter or effigy. This enormous marionette is the physical representation of all the negative energy that humans put out into the world. The embodiment of gloom.
This year, the Burning of Zozobra will celebrate its 99th year, where many will gather and burn away their glooms. Many will write down their glooms on a piece of paper and attach it to Zozobra and let the flames take it away. What I find interesting is that some don't just take a piece of paper, some will take hospital gowns, wedding dresses, photo albums, and mortgage papers; really anything that is holding and creating negative energy in one's life can be stuffed into Old Man Gloom and burned away!
This year looks like it won't be any different. Today the tradition is carried on with a giant celebration of music, food, entertainment, and of course the guest of honor, Zozobra! You can find out more about Burning of Zozobra here, and if you're a first timer- here are some tips!
The Oldest Home In New Mexico
Interior and exterior photos of the oldest home in New Mexico