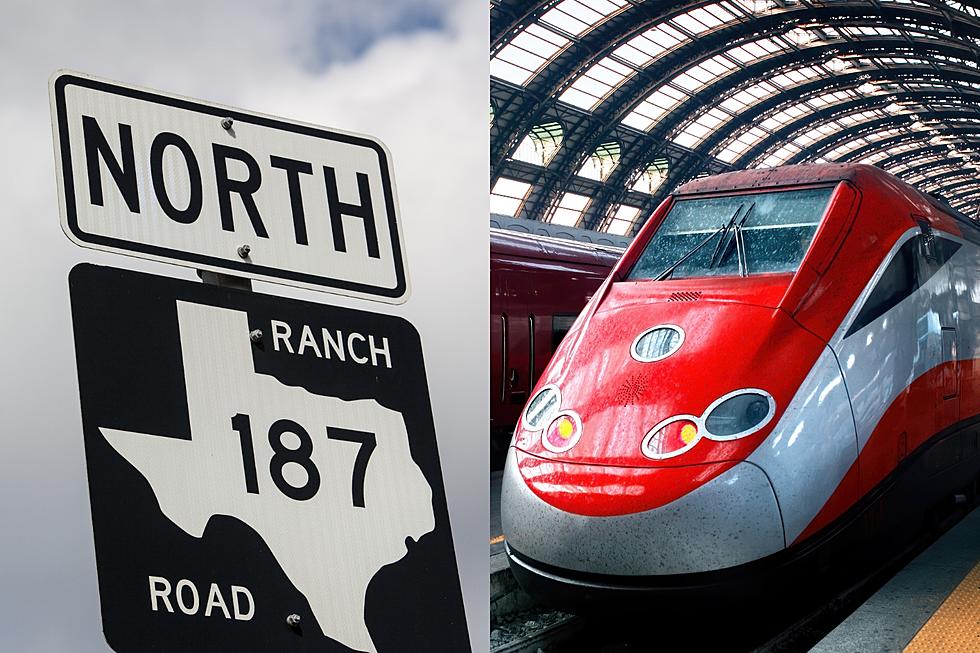 How Quickly Could a Bullet Train Get you Around Texas?
Canva
For many years, the Amtrak Acela service has been the face of high-speed rail in the United States, linking key cities along the Northeast Corridor.
But now, eyes are turning to the vast lands of Texas.
According to a KLAQ article by Glen Garza, Amtrak is in exploratory talks with Texas Central, a private venture, to bring the famed Japanese N700S Series Shinkansen trainsets to the Lone Star State.
The proposed rail line, focusing on connecting Dallas-Fort Worth to Houston, would offer a travel time of less than 90 minutes for the 240-mile route.
So, that made me think, if bullet trains were all around Texas, starting in El Paso how long would it take to travel the entire state?
I actually did the maths, and came up with the answers:
---
El Paso - San Antonio.
If the bullet train could maintain its average speed of 240–320 km/h (150–200 mph), this roughly 550-mile journey would take approximately 2.5 to 3.5 hours.
Comparatively, by car, this journey can take up to 8 hours.
---
San Antonio - Austin.
Situated about 80 miles northeast of San Antonio, the bullet train would make this journey in a mere 15–20 minutes, making day trips between the two cities a breeze.
Enter your number to get our free mobile app
---
Austin - Dallas
About 195 miles, the bullet train would cover this distance in roughly 45 minutes to an hour.
Imagine the ease of doing business or visiting family in Dallas and returning to Austin the same day.
---
Dallas - Fort Worth
A twin city to Dallas, Ft. Worth is just a stone's throw away. The Shinkansen would cover the 30 miles between them in roughly 6-7 minutes.
Essentially, they would feel like neighboring suburbs rather than distinct cities.
---
Fort Worth - Houston
About 260 miles away, traveling at its top speed, the bullet train would make this journey in approximately 50 minutes to an 1 hour and 15 minutes.
The current drive between these two cities can take upwards of 5 hours by car.
---
Houston - Corpus Christi
This 210-mile trip would take the bullet train around 40 minutes to just over an hour.
If all goes well, the dream of effortlessly zooming between Texas cities in record times may soon be a reality.
What do you think?
nico@klaq.com / @nicoadjective
KEEP READING: Get answers to 51 of the most frequently asked weather questions...