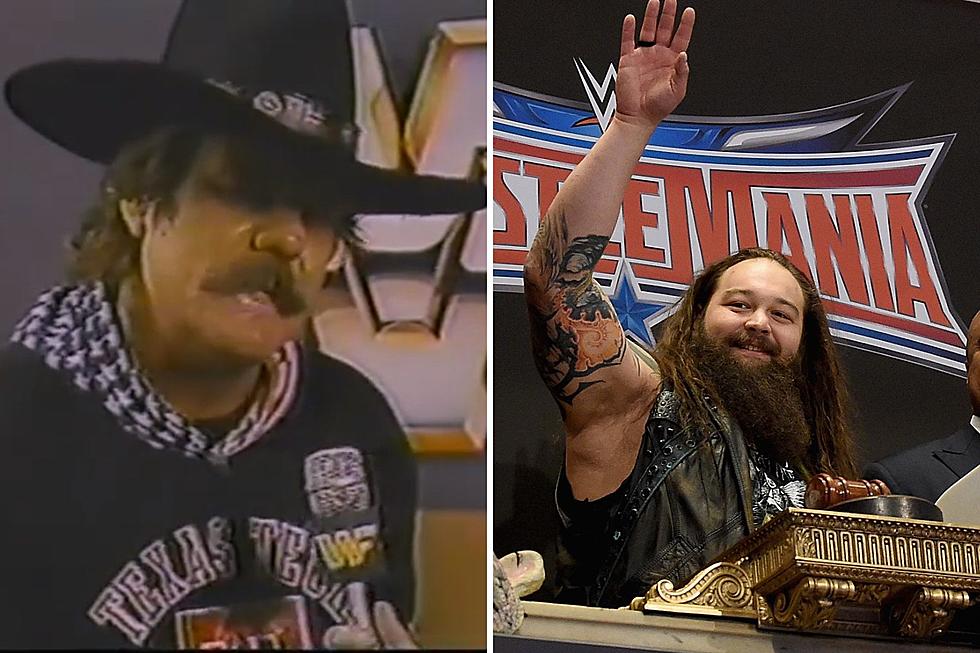 Before Wrestling Bray Wyatt's Grandfather Played El Paso Football
Old School Wrestling TV via YouTube/Getty Images
August 24th, 2023, the world sadly lost one of the biggest rising stars in the wrestling world: Windham Lawrence Rotunda aka former WWE champion Bray Wyatt. Bray has come from a long line of wrestlers; his father Mike Rotunda, his younger brother Bo Dallas, his uncles Barry & Kendall Windham & of course his grandfather, WWE Hall of Famer Robert Windham. Robert you might know better as Blackjack Mulligan from Sweetwater, Texas.
Wrestling wasn't the only sport Blackjack Mulligan is known for
While Blackjack Mulligan is most known for his wrestling career, true sports aficionados will know that wasn't his only sport; he also played football in high school at Odessa High School & at the collegiate level at Texas Western College. You might know that school better by its current name; the University of Texas at El Paso.
Yes, before Blackjack Mulligan became a world famous wrestler, he did in fact play football in El Paso. After his time playing in El Paso, Blackjack would move on to the big leagues to play professional football in the American Football League (AFL). Not much is known about Blackjack's football career; there are no currently photos or videos of him playing football made public online. But we DO know is that he would try out for the New Orleans Saints & the Denver Broncos but he would be picked up by the New York Jets from 1966 to 1970.
It's sad that Bray's passing came shortly after Terry Funk's passing this week; the world of wrestling won't be the same without any of these legends anymore.
25 Of The Best Wrestlers To Ever Represent the State of Texas
The Lone Star has seen some amazing wrestlers. Here's some that are proud Texans; look for YOUR favorite wrestler.
30 Hilarious Minor League Baseball Teams That Sound Fake, But Are Actually Real
We went through every Major League Baseball team's Minor League affiliate list to find the most hilariously creative team names and the ballpark promotions they present to their fans. From biscuits to Mullet Thursdays, here are 30 of the best Minor League Baseball team names and ballpark promotions.