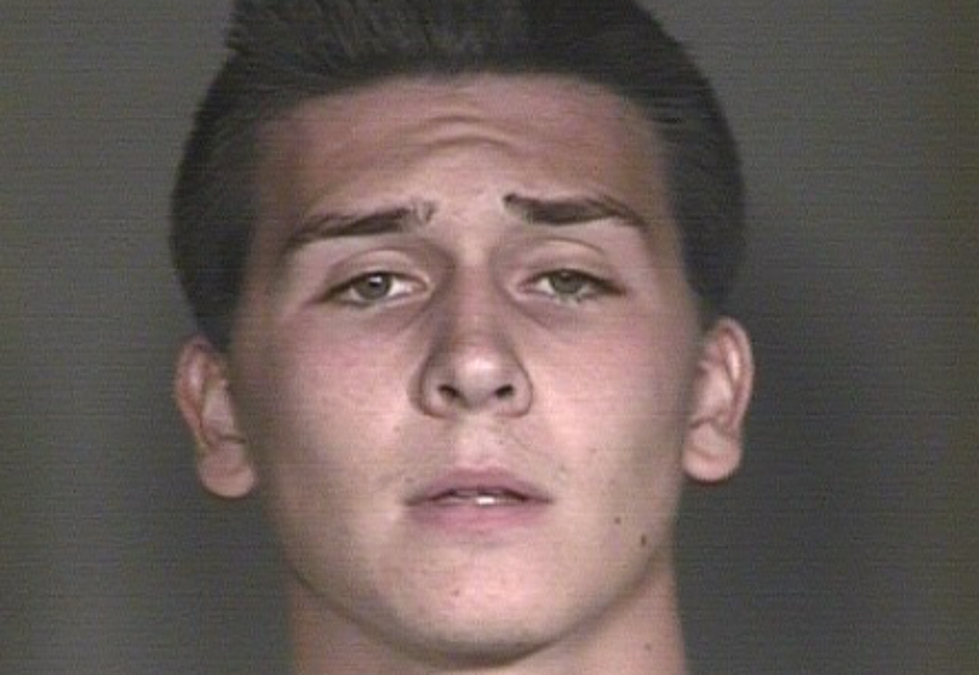 Arizona High School Student Exposed Himself In Yearbook Photo
Maricopa County Sheriff's Office
A Mesa, Arizona high school student is now facing serious charges after exposing himself in a high school yearbook photo.
A Red Mountain High School football player has been arrested and is facing some serious charges for a stupid dare gone bad.
Mesa, Arizona police have arrested senior Hunter Osborn, 19, for exposing himself in a team football photo that was put into the high school yearbook. Osborn told police he was dared by a teammate to pull out penis out during the photo that would be used for the yearbook as well as the football team's program.
About 250 pre-order yearbooks were distributed before officials were made aware of the inappropriate photo. In the photo, you see the top of Osborn's penis is showing through the top waistband of his pants. Once school officials saw, the police were called and the Mesa Police arrested Osborn. All yearbooks that were distributed are being recalled to correct the photo, as well as corrections to the yearbooks that haven't been released yet.
Osborn was charged with "one count of furnishing harmful items to minors -- which is a felony -- and 69 counts of indecent exposure, one for every person who was there when the picture was taken, which are misdemeanors."Fellow students and some adults are supporting Osborn though, saying that the punishment is far too harsh for the crime. There is a even a change.org petition called Free Hunter Osborn. The petition is seeking punishment for the yearbook staff, as well as the teacher in charge of yearbook to be fired instead of Hunter Osborne being punished.
When asked about the severity of the charges against Osborn, Mesa Police spokesman Steve Berry said, "the charges are in accordance with the laws Osborn violated and if a victim wants to move forward -- they can't arbitrarily choose what someone is charged with."