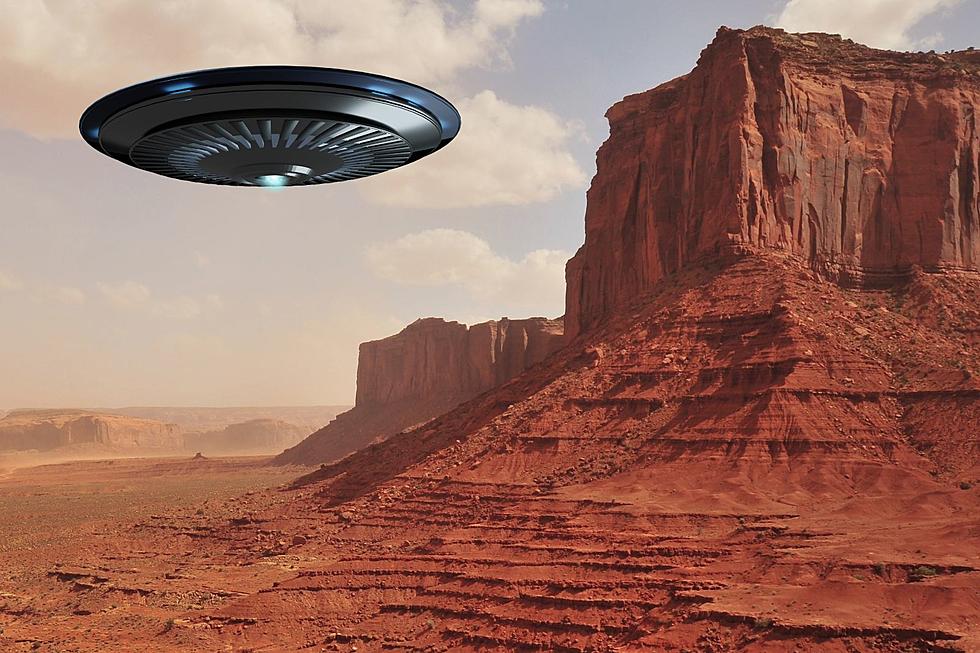 Arizona Has A History With Aliens That's Out Of This World
Canva
When you think of states with the craziest alien stories, usually New Mexico, Texas, California or Florida come to mind. But among the states with the craziest alien & UFO sightings has got to be Arizona. Since the 70s, stories have been told, and are BEING told, today.
How many people have seen aliens in Arizona?
According to the National UFO Reporting Center, Arizona has reported nearly 5000 UFO sightings. It ranked in the top 10 for most UFO sightings in 2022 at #7, and according to Ranker, it ranks very highly in the states where you're most likely to be abducted by aliens.
What was the most popular alien incident in Arizona?
While it's unsure when the first "alien abduction" happened in Arizona, the most famous incident was that of Travis Walton on Nov 5, 1975. Travis was working in Apache-Sitgreaves National Forests near Snowflake. It was here that we go missing & be abducted for 5 days & 6 hours. Many years later, he would make an appearance on Joe Rogan's podcast, sharing his story. The clip would later be posted on YouTube in 2021.
Don't forget the Phoenix Lights
The other extremely popular alien story happened on March 13, 1997 in Phoenix Arizona. Where a strange V shaped craft was seen spotted over the Southwest. You probably will recognize what the craft looked like by the news articles in the 90s.
The strange occurrence would later be covered on the show UFO Hunters on the History Channel.
That's not the only time Arizona would appear on tv for aliens
Another History Channel show called Ancient Aliens, talked about the Rock Art Ranch in Winslow & these weird writings on the ranch walls.
Arizona has certainly embraced their long history with aliens; so much they made dedicated a place entirely to UFOS in Scottsdale.
I know the truth on whether or not aliens exist or not will most likely remain a mystery. What IS for certain though, is that Arizona has had a long history of strange occurrences with aliens... and will most likely continue to have a crazy history.
Krazy Arrow Ranchette in Chaparral, NM.
Mexico's Beauty Captured By El Pasoans
One thing El Paso has that's unique is how close it is to Mexico. El Pasoans love to visit & here are some photos of Mexico taken by your fellow El Pasoans.