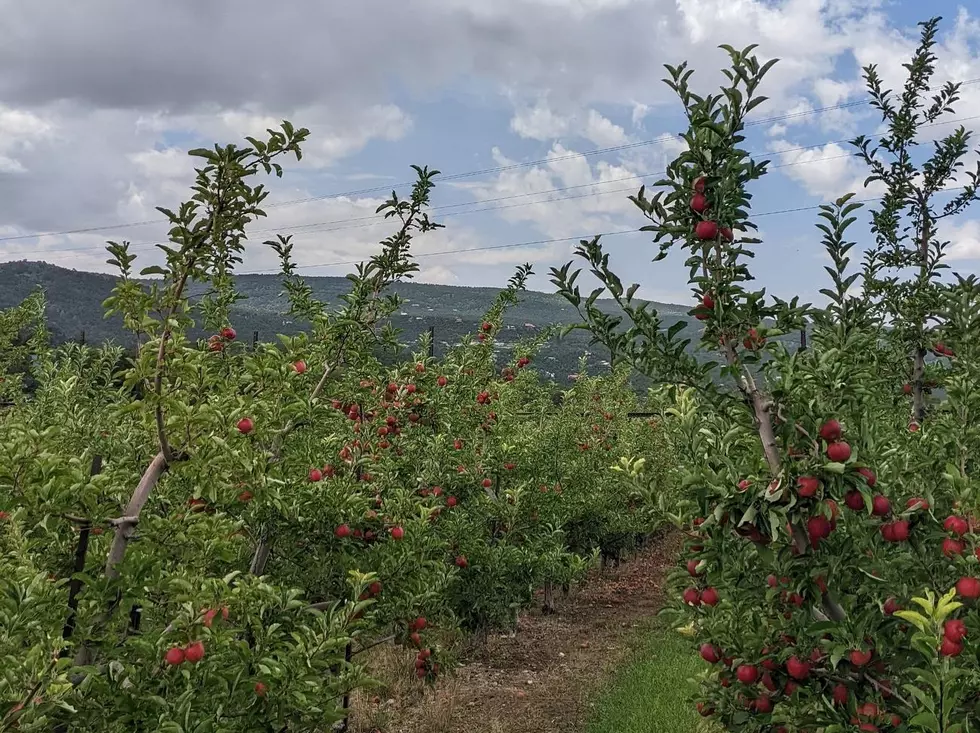 Apple Picking Farms and Orchards for Fall Family Fun a Short Drive from El Paso
Cadwallader Mountain Farms Facebook
Step aside Pumpkin Spice, we're all about the apple cider.
And apple pie, apple sauce, Apple Jacks, candy apples; all things apple, really.
Apple Season in New Mexico
Apples in the Land of Enchantment are in season, and you can be harvesting your own in less than 2 hours.
There are three family-run U-Pick orchards a day trip away from El Paso that you can visit for fresh off the tree crunch: U-Pick Mesilla Valley Apples in Las Cruces, Nichols Ranch and Orchards in La Luz and Cadwallader Mountain Farms, located between Alamogordo and Cloudcroft.
Each farm specializes in some of the most-popular apple varieties perfect for eating raw, baking, and applesauce making. All of them also offer other things like already-picked apples, ready made apple pies, cider, and jams and jellies.
U-Pick Mesilla Valley Apples, Las Cruces
The Burke Family Orchard is home to four-hundred apple trees ripening as you read this with Red Delicious and Jonathan apples. Red Delicious are sweet, "the little Johnnies" are not, but are perfect in pies and with caramel -- or raw if you like a tart apple.
Apples are sold by the peck or the bushel. Orchard hours are 8 a.m. to 6 p.m. Thursday through Sunday and 2 p.m. to 6 p.m. on Sunday. Visit them online at U-Pick Mesilla Valley Apples and Farm Fresh Apple Pie.
How to Get There
2330 Shalem Colony Trail, Las Cruces, NM. Click HERE for map and driving directions from El Paso.
Nichols Ranch and Orchards
Located in the Sacramento Mountains outside of La Luz, NM, Nichols Ranch grows several varieties including Red and Yellow Delicious.
Other apple products such as apple cider and apple pies also available for purchase. Open daily 9 a.m. to 5 p.m. Find them online at nicholsranchandorchards.com and facebook.com/nicholsranch1882.
How to Get There
236 Cottonwood Canyon Road, approximately 7 miles East of La Luz, NM. Click HERE for driving directions.
Cadwallader Mountain Farms
Not far from Nichols is Cadwallader Mountain Farms located in Mountain Park, New Mexico. Traipse through the orchard for Red Delicious, Golden Supreme and Fuji.
Their hours are 8-5 Saturdays and Sundays through September 25. Price for U-Pick Apples is $1.50 a pound. Visit them online at facebook.com/cadwalladermountainfarms.
How to Get There
13 Mountain Park Road, Mountain Park, New Mexico

Black Bear Diner Is Opening A New Location In El Paso
A look at Black Dear Diner, its merchandise, and menu options.