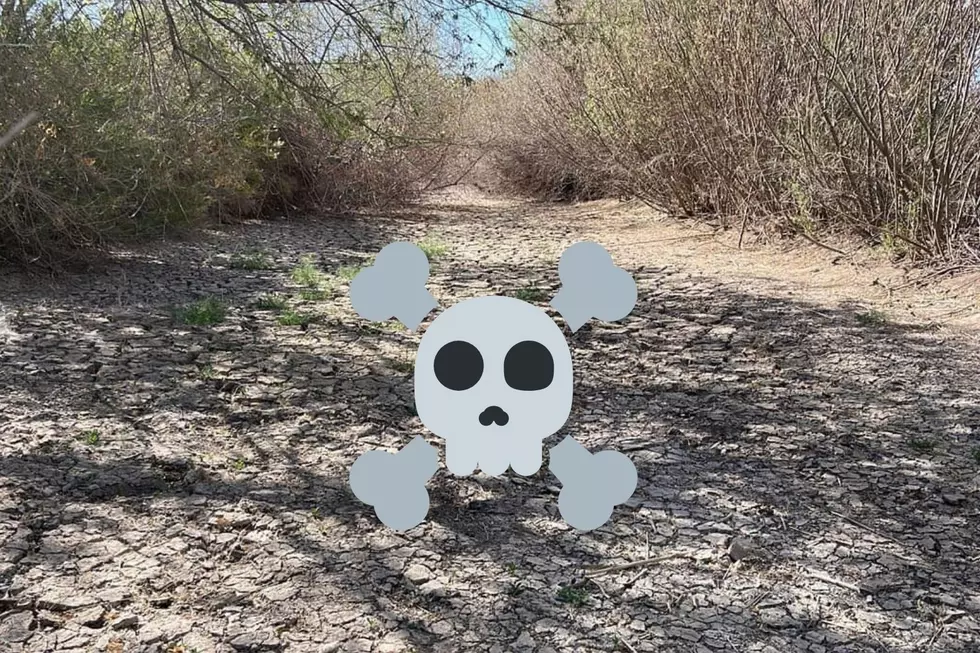 An El Paso Man Shared Pictures of How Depressing Rio Bosque Looks
via Ivan Mendoza Facebook
Over time so many El Pasoans have loved sharing their special catch at Ascarate Lake. I certainly enjoy the pictures of families and that one kid holding a fish bigger than them.
Enter your number to get our free mobile app
Now those are the kind of happy fishing images the El Paso community enjoys seeing on social media. But when you're not snapping pictures of your famous catch, it's the view.
Unfortunately, not everyone is lucky and catches a magnificent view of fish in the water. In fact, it is the opposite of a beautiful sight.
That is how it was for an El Paso man, Ivan Mendoza not that long ago. He had shared some photos he took of Rio Bosque that were heartbreaking to see.
Basically cracked dirt and dead fish is what you will find at Rio Bosque. Seeing that makes you wish for rain but then you remember how a lot of rain in El Paso can be deadly. You can see the video Ivan Mendoza shared on the El Paso Fishing Facebook group while visiting Rio Bosque not that long ago below.
So to spare you a wasted trip, don't bother heading to Rio Bosque unless you dig that creepy vibe. Sure we know about the hidden spot on the Westside that luckily doesn't end up like Rio Bosque.
Ivan Mendoza and his wife Maria Del Rosario Ontiveros were stunned to see Rio Bosque in the shape it was in when they visited. So if you're planning on heading out to Rip Bosque to catch some fish, don't bother.
Rio Bosque is located at 10716 Socorro Rd. if you have never been and are curious about checking that spot out. Hopefully, the dead fish can be cleaned up soon so it doesn't look so depressing as it does.
WATCH OUT: These are the deadliest animals in the world