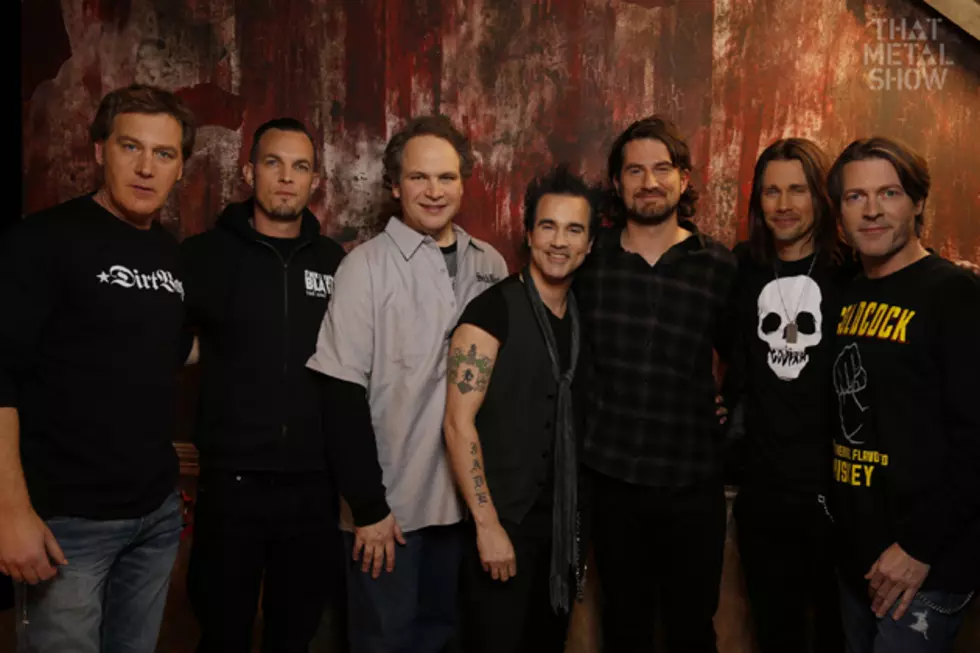 Alter Bridge's Myles Kennedy + Mark Tremonti Headline 'That Metal Show' Episode
That Metal Show
In this new episode, which airs Saturday night at 11PM ET/PT on VH1 Classic, Kennedy and Tremonti discuss their 'Fortress' album, the band's forthcoming tour and what's next for both of them in terms of their side and solo projects.
There are two other guests joining this weekend's 'That Metal Show.' Trixter axeman Steve Brown will take the show in and out of breaks with some serious riffing, and singer-songwriter Matt Nathanson drops by to show his fandom for the genre, even though it's not where his music typically lies.
As usual, there will also be several other features during the show. The "Metal Modern" segment checks in on Scorpions, the 'Throwdown" finds the panelists debating the merits of 'Van Halen I' verses 'Van Halen II,' the guests answer some surprising questions in the "Put It on the Table" segment, and the audience members attempt to "Stump the Trunk" with their metal trivia questions.
In the coming weeks, viewers can look for appearances from Motley Crue's Mick Mars, Lamb of God's Randy Blythe and Chris Adler, original KISS members Ace Frehley and Peter Criss, Hellyeah's Vinnie Paul, The Winery Dogs, Joe Satriani and Leslie West among others.
Be sure to tune in to the latest episode of VH1 Classic's 'That Metal Show,' featuring Alter Bridge, this Saturday (Feb. 15) at 11PM ET/PT.