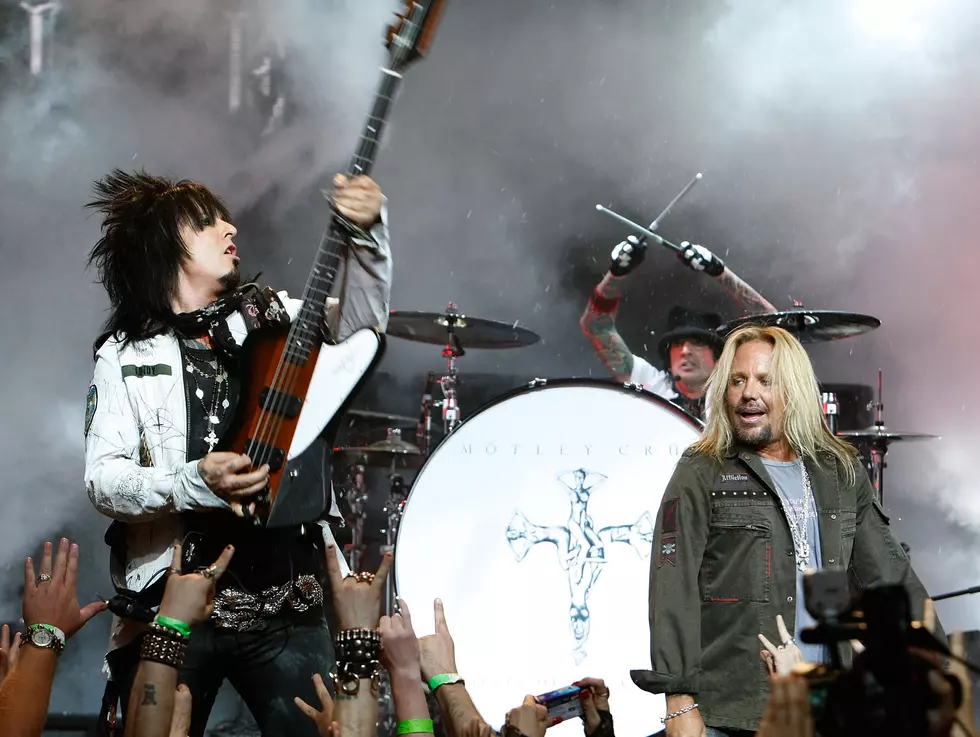 Motley Crue Begin Rehearsals with John 5 For El Paso Tour Stop
Getty Images
Motley Crue are coming our way in 2023. This time they're bringing a new member with 'em and they're already warming up.
Motley Crue will rock the UTEP Sun Bowl August 18th, 2023 along with Def Leppard and everyone's favorite psycho ... Alice Cooper. This is not the first time these guys have played El Paso but it will be the first time any of them have played the Sun Bowl.
While it's not the first El Paso concert for guitarist John 5, (ex-Rob Zombie, ex-Marilyn Manson, it will be his first visit as a member of Motley Crue. He joined the band when Mick Mars retired due to health issues. (He has ankylosing spondylitis..)
John 5 was given writing credit on the 3 original Crue songs used in their 2019 biopic, "The Dirt" which seems to indicate this partnership has been brewing for a minute. As for the inevitable "Why him?" question, Nikki Sixx told Blabbermouth:
"He checks all the boxes. He's a insane player. Has respect for our music, is funny as f**k and has history with us and we've written some pretty big hits together."
As for Mick Mars, Sixx said "He's been a soldier along with us for 4 decades" and added that they would "honor Micks request for us to keep touring as Motley Crue."
Rehearsals are underway and not only is the El Paso stop in the tours first leg, El Chuco is also the ONLY city in Texas to get a stop on this tour.
They've all seen how crazy we can get first hand, now let's really blow it up for them in the Sun Bowl.
Exes Described as Sandwiches