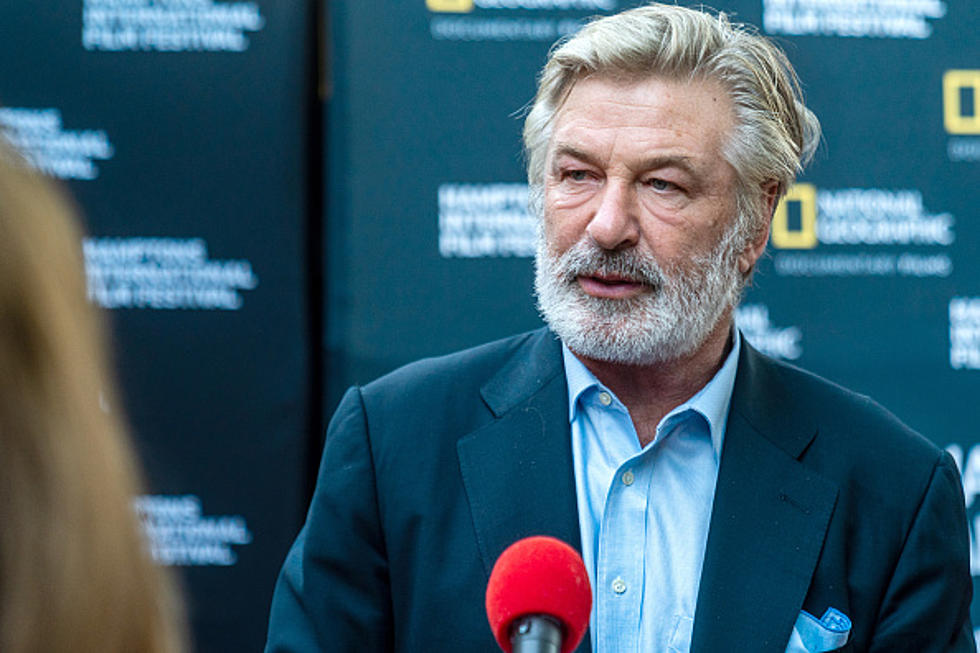 Alec Baldwin's Firearm Prop Killed a Film Crew Member In Santa Fe
Getty Images for National Geogra
Everyone knows Alec Baldwin now for how well he has played Donald Trump on Saturday Night Live. Ever since I was younger I always had a crush on the actor Alec Baldwin despite some of the roles he played. Since last night he has been making news but not for filming in Santa Fe.
Not a lot of people knew about Alec Baldwin being in Santa Fe, New Mexico. Unfortunately, we found out the famous actor was in Santa Fe through news headlines with a tragic tale.
Enter your number to get our free mobile app
Last night Alec Baldwin made news headlines for an accident that happened on set. While watching the Los Angeles Dodgers baseball game I received a news alert from KFOX involving Alec Baldwin.
According to authorities, a prop gun containing blanks Alec Baldwin was using on set had gone off. After the prop fired off it struck two crew members on set in Santa Fe.
A gun prop with blanks struck and killed Halyna Hutchins the director of photography.
Director Joel Souza was injured on set by the firearm prop while filming too. The cast and crew were filming Rust which is an American Western film.
It is unfortunate and sad what happened to the director of photography Halyna Hutchins. The actor, Alec Baldwin is also affected by the incident that occurred on set.
Alec Baldwin was deeply impacted by what happened when you check out the different news stories. The Today show shared pictures (above) that were taken of a distraught Alec Baldwin. I won't be surprised if later in the future Alec Baldwin chooses not to use any type of firearm prop again.
LOOK: 50 Black actors who made entertainment history
30 famous people you might not know were college athletes
Stacker
dug deep to find 30 celebrities who were previously college athletes. There are musicians, politicians, actors, writers, and reality TV stars. For some, an athletic career was a real, promising possibility that ultimately faded away due to injury or an alternate calling. Others scrapped their way onto a team and simply played for fun and the love of the sport. Read on to find out if your favorite actor, singer, or politician once sported a university jersey.