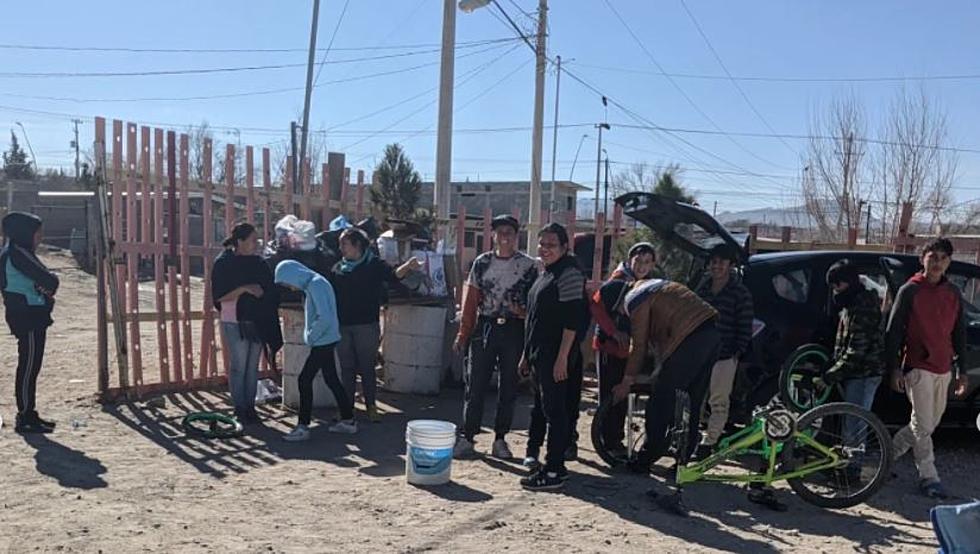 A Bike Repair Shop In El Paso Donates Bikes to Migrant Shelter
via Los Gatos Bikes Instagram
Some of us were raised being told to value what we are lucky to have while others don't. I even remember my friend's parents giving the same humbling speech as my parents. If you're clueless well in a nutshell not to be materialistic and thankful for the things you do have.
Enter your number to get our free mobile app
For example, we're lucky to have a reliable heating system when it comes to keeping the house warm. But not all people have it made and have to burn tires just to create some heat just across the border.
I remember my parents telling my sister and me how we should feel thankful for the things we were lucky to have. Some of those things that make a big difference to someone less fortunate are bikes.
On Friday, Los Gatos Bikes shared a post about fixing and dropping off bikes to the migrant shelter in Juarez. You can see what Los Gatos Bikes is all about by scoping out their Instagram page by clicking here.
So before you trash your old broken bike out, donate the bike to Los Gatos Bikes which will be given to someone less fortunate. You can see the proof of how Los Gatos Bikes put some smiles on some faces in the pictures below.
Before getting rid of an old bike you have laying around to place that will just sell it, instead donate it. After all, the bike will still have the same use but means much more to less fortunate people.
TACKLE THESE: Check Out the Best Uniforms In Each NFL Team's History