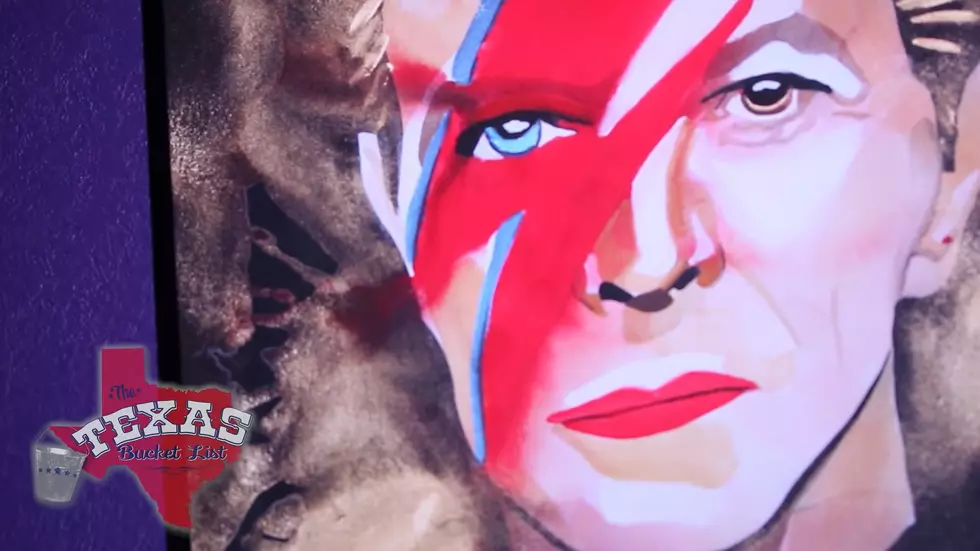 8 Texas Bucket List Destinations That Deserve More Love
The Texas Bucket List via YouTube
We've talked about The Texas Bucket List before; we've shown what the top 10 destinations are according to the amount of views the videos get on YouTube & the top 5 El Paso locations.
This one's different: these are ones that don't have many views on YouTube &  in my opinion, I feel deserve more love. Of course I encourage you to check out as many videos as you want on their YouTube, but these are ten of MY personal picks of spots that deserve more views:
Sisters Grimm Ghost Tour (San Antonio): You don't have to wait until Halloween to enjoy a ghost tour. Texas has a vast history of hauntings, especially around San Antonio. The Sisters Grimm Ghost Tour is a great way to learn about San Antonio's history; and about the extra...visitors around town.
Sean Patrick's Irish Pub (San Marcos): Who doesn't love a good beer with a good burger? That's what the TX Bucket List got when they traveled to San Marcos to Sean Patrick's Irish Pub. From the early seasons of the show, so far the video only has 7k views. I'm sure this place gets more business whenever St Patrick's Day rolls around.
Classic Rock Coffee Company (Navasota): What goes better with coffee? How about some great tunes? Rock fans & classic rock fans would definitely love to book a table at the Classic Rock Coffee Co next time they're in Navasota, TX. Even if you're not much of a coffee person, like me, it still looks like a cool place to talk music. THAT is something I can easily do.
Elvis Always (Wichita Falls): When you think of classic rock, The KING, Elvis, easily gets thrown into the conversation. The Elvis Always Gifts & Collectibles Shop in Wichita Falls is owned by a HUGE Elvis fan in Texas & the shop is full of interesting & unique Elvis memorabilia. I think Buzz would like this place...
Hueco Tanks State Park (El Paso): Anyone who's been out to Hueco Tanks, knows how fun it can be discovering the history among the trails. So far the video only has little over 13k views; I think more people, especially ones that love the outdoors, would enjoy a trip to Hueco Tanks.
National Videogame Museum (Frisco): I've always been a gamer since I was young. I've always had a love for both the old & new video games. So anyone who appreciates the history of video games, like me, would definitely fancy the National Videogame Museum in Frisco, TX. If you want to see more unique museums in Texas, you can see more here.
Battleship Texas in la Porte (Houston): History/military buffs would get a kick out of this; one of the first battle ships to engage in naval combat during World War I was the Battleship Texas. Today it sits in the waters inside of Houston.
Saint Francis Wolf Sanctuary (Montgomery): Why did I include this here? I'm a dog lover; and the idea of cuddling with these big majestic creatures sounds amazing to me. The original Saint Francis Wolf Sanctuary is in Montgomery when the Texas Bucket List filmed their segment, but the nonprofit charity organization opened a 2nd location in Navasota.
27 Stores & Restaurants El Pasoans Will Drive Hours For