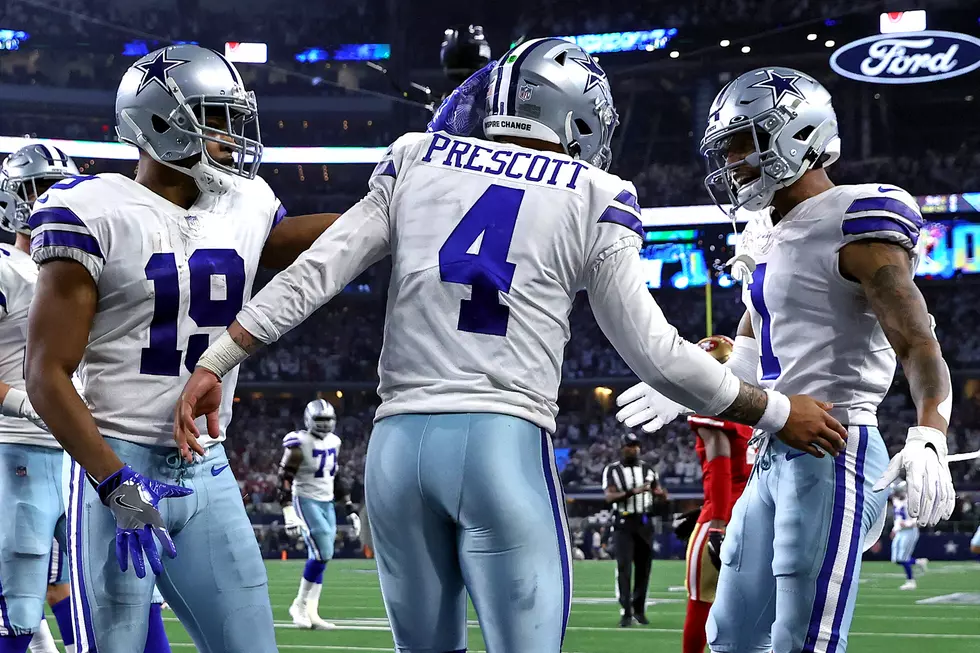 10 Tweets About Dak's Latest Injury From El Pasoans
Getty Images
You're not a Cowboys fan if you haven't experienced pain. It's tough when it happens so early in the season like it did this year: Week 1 of 2022 NFL play...and the franchise quarterback goes down. Dak Prescott is out for several weeks after suffering a thumb injury on his throwing hand during the loss to the Tampa Bay Buccaneers. The Cowboys couldn't even secure 1 touchdown for the fans. As Buzz said today on the air: "Does it get much worse?!"
It can always be worse. But until that happens, enjoy these tweets about Dak Prescott from locals. Or read them and cry. I wouldn't even judge you if you read them and yelled.
For some context: Quinn Ewers is the quarterback for the 2022 Texas Longhorns. He is expected to be out for 4-6 weeks after suffering an SC sprain against No. 1 Alabama, according to ESPN.
Aaron Rodgers looked ROUGH during the Packer's loss in Minnesota. Seems like he might need some additional help aside from tripping on Ayahuasca.
Cooper Rush is the backup quarterback for Dak Prescott. He went to school at Central Michigan University. He went undrafted in 2017, but was signed by the Dallas Cowboys.
Next up for the Cowboys for week 2 is a home game against the Cincinnati Bengals. Barring a significant change, Cooper Rush will be taking over at the quarterback position for Dallas. Hang in there, Dallas Cowboy Fans. It could be worse. You could be a Lions fan.
El Pasoans Decide When It's Time to Decorate for Halloween