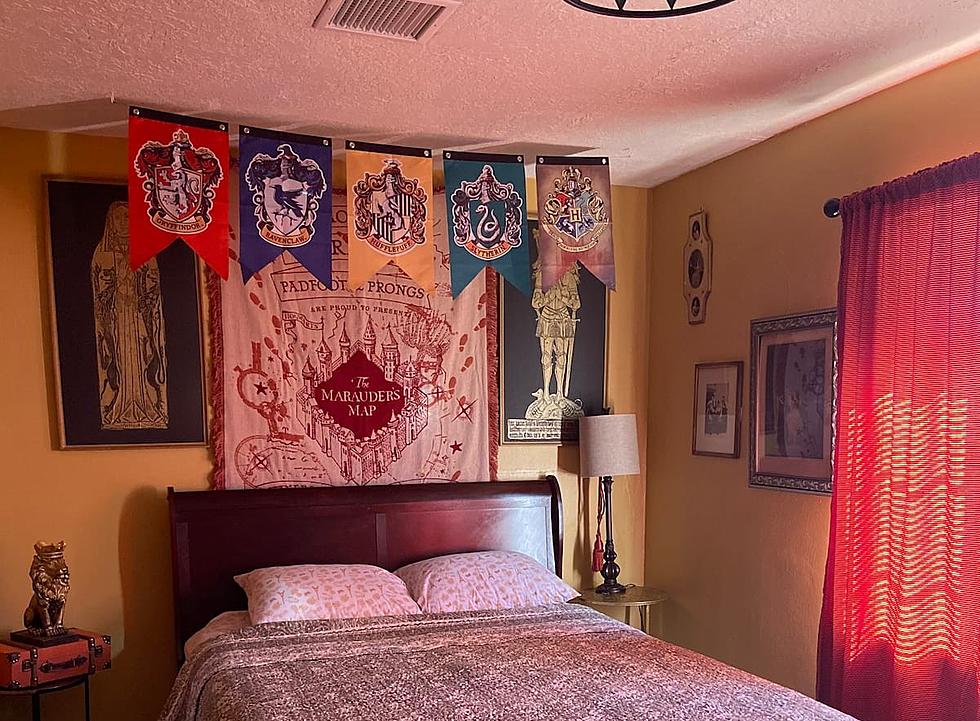 You'll Be Amazed When You See This Harry Potter AirBnB In El Paso
Airbnb Website
You'll be swept away to the magical wizarding world when you visit this Harry Potter-themed AirBnB in El Paso. More people are starting to travel as more Americans are getting vaccinated and feeling safer visiting different cities. One of the safest cities when it comes to vaccinations is El Paso, according to KTSM.
A new report shows El Paso is 5th in the nation for its partially vaccinated population with 72% of the population vaccinated. El Paso is 7th for people fully vaccinated 12 years of age and older.
Enter your number to get our free mobile app
Now is the time for your family and friends you haven't had visit you over the pandemic to come to town and we have the ultimate place for a Harry Potter fan to stay in the Sun City.
There's a unique Airbnb in Central El Paso that will take you away to the magic of Hogwarts. The two-bedroom, one-bathroom apartment is located close to I-10 and is filled with trinkets that will remind you of the bestselling book series. From a snowy white Hedwig perched in a corner, a Sorting Hat, newspaper clippings from the Daily Prophet, and more. One of the bedrooms even includes a lifesize wall decal of Harry flying on his broomstick during a Quidditch match.
The Airbnb listing is also affordable for people to rent at only $75 a night and has excellent reviews. The unit includes refrigerated air, WiFi, a fridge, microwave, stove, and Keurig coffee maker. The apartment unit also has two queen-size beds and a sofa bed as well as private parking.
I've never been someone who wanted to stay in an Airbnb before but after seeing this amazing spot right here in the Sun City, I may have to plan a staycation weekend soon.
See some of the photos of the Airbnb unit below. If you want to book this Harry Potter Airbnb in El Paso please visit the Airbnb website.
You'll Be Amazed When You See This Harry Potter Airbnb In El Paso
WHOA:Gnarly El Paso Sights
LOOK: Famous Historic Homes in Every State