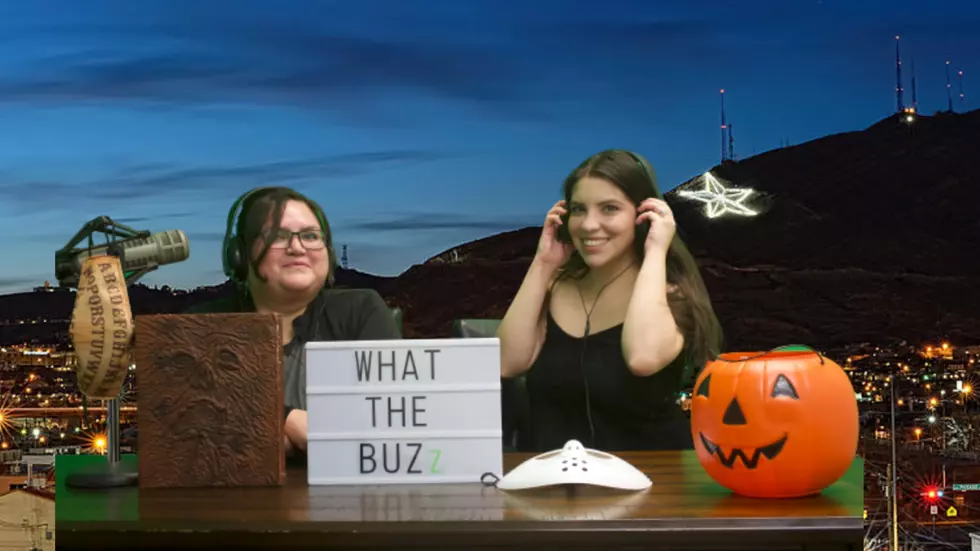 WTF is Sludge? New What the Buzz & Also New BAMS Photos
KLAQ
It's that time again, time for a new episode of "What the Buzz". This new episode titled "Sludge" is now available on KLAQ.com and on the free KLAQ mobile app.
In this new episode, we promised that the Morning Show took new photos and that I would be revealing them on this article. So if you're here for that, you'll find them at the bottom of this article!
Also in this new episode, we have a special guest with us, Michelle! Michelle is our media editor, meaning those videos you see on our Instagram, or on YouTube, she's the master behind them! Michelle is kind of a quiet person, but when she does talk, she is witty and hilarious, so we're very happy she's joining us on this episode.
Enter your number to get our free mobile app
Well I'm back from my vacation; I went to Santa Fe and Roswell. Buzz was also on vacation- he went to Oklahoma. So this really the first week we've had back without Lisa. It's only been one week without Lisa, but I think I'm the one who is feeling it more, mainly because Lisa used to make my coffee, and now I'm responsible for it.
Since we've had some changes on the show, we've had to take some new photos since it's just the three of us now. So here are some new photos.
Here we are in front of the iconic Q Hummer.
I think we look like the Powerpuff Girls here- I am Buttercup, Buzz is Blossom and Nico is Bubbles.
Here's Buzz with a dandelion, we'll call this "before"
And here is that same dandelion after Buzz blew it in my face!
He also blew it in Nico's face.
And finally, this one is my favorite.
KLAQ's Pickle Party: A Big Dill of Photos
KLAQ's Pickle Party took place at EPIC Railyard Event Center. El Pasoans were excited to get their pickles tickled at the first annual Pickle Party, as many people rushed into the venue to enjoy free pickle samples. Bob's Pickle Pops were handed out, along with shots of pickle juice. There was so much going on, you really had to experience it for yourself. For those who didn't here is a glimpse into the fantastic Pickle Party.