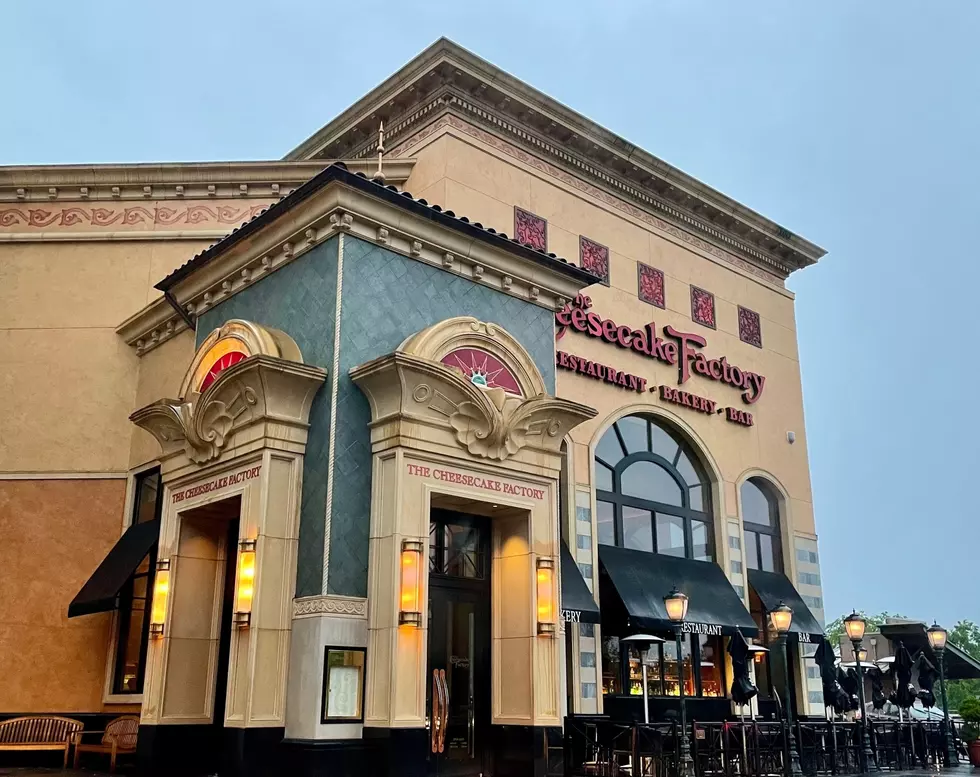 Would El Pasoans Support A Cheesecake Factory Opening In El Paso?
ma
If a Cheesecake Factory restaurant opened in town, would it thrive in the Sun City?
For many years now, El Pasoans have been hoping for places like In-N-Out Burger, IKEA, HEB, and many other retailers and restaurants to open in El Paso, including the Cheesecake Factory.
But the question is: If a Cheesecake Factory opened in El Paso, would El Pasoans support it year-round even after the fascination wore out?
In the past, if memory serves me right, restaurants like Boston Market, Kenny Rogers Roasters, TGIF, and El Pollo Loco were successful for a hot minute but, after a while, ended up closing their doors for good in El Paso.
So what would make the Cheesecake Factory any different? Well, for starters, the menu is vast and decadently delicious.
The restaurant, which opened in 1972 in Beverly Hills, offers everything from pizzas, pasta, burgers, sandwiches, salads, steaks, fish, and so much more.
Apart from their overwhelming menu, they are known for their more than 50 signature cheesecakes and desserts.
During my recent trip to visit family in Portland, we hit up the Cheesecake Factory for some of its fabulous desserts.
We picked up slices of our favorites, such as their Ultimate Red Velvet Cake, Pineapple Upside-Down Cheesecake, and Lemon Raspberry Cheesecake.
Thirty-some plus dollars later, six of us split the three slices of their cheesecakes until every last bit was gone. Was it worth the price? Yes, the slices are large, and every bite is exceptionally satisfying, but it depends on who you ask.
Some El Pasoans might not be partial to paying $10 + for a single slice of cheesecake, but there is more to the restaurant than sweet desserts.
The dimly lit establishment also has a swanky bar area perfect for a happy hour cocktail, outdoor seating, and tons of spacious booths and seating areas perfect for large families to gather.
So while other restaurants may not have had great success in the Sun City, I do believe that opening a Cheesecake Factory in El Paso would not only benefit the consumer but the company itself.
After all, El Paso wouldn't be alone in visiting the establishment; we also have to consider residents from our sister city of Juarez, Fort Bliss, and even Las Cruces. They would also enjoy a night out dining at the famed Cheesecake Factory if and when one officially opens in the Sun City.
Until then, you can try out what the buzz is all about at any Cheesecake Factory location across the U.S., including San Antonio, Dallas, Houston, and Austin, TX.
Glam & Posh Picnic Setups In El Paso
These are not typical picnics - the fine folks at Picnic On A Sunday, Sun City Picnics, and Celestial Picnics By Star Glampers in El Paso are creating whimsical picnic setups at any park or home to help celebrate any occasion from birthdays to anniversaries and everything in between.
Yum! Weso Steakhouse Sneak Peek & Menu In Downtown El Paso
Weso Steakhouse is a new restaurant that will have carnivores drooling over their prime-cut meats.