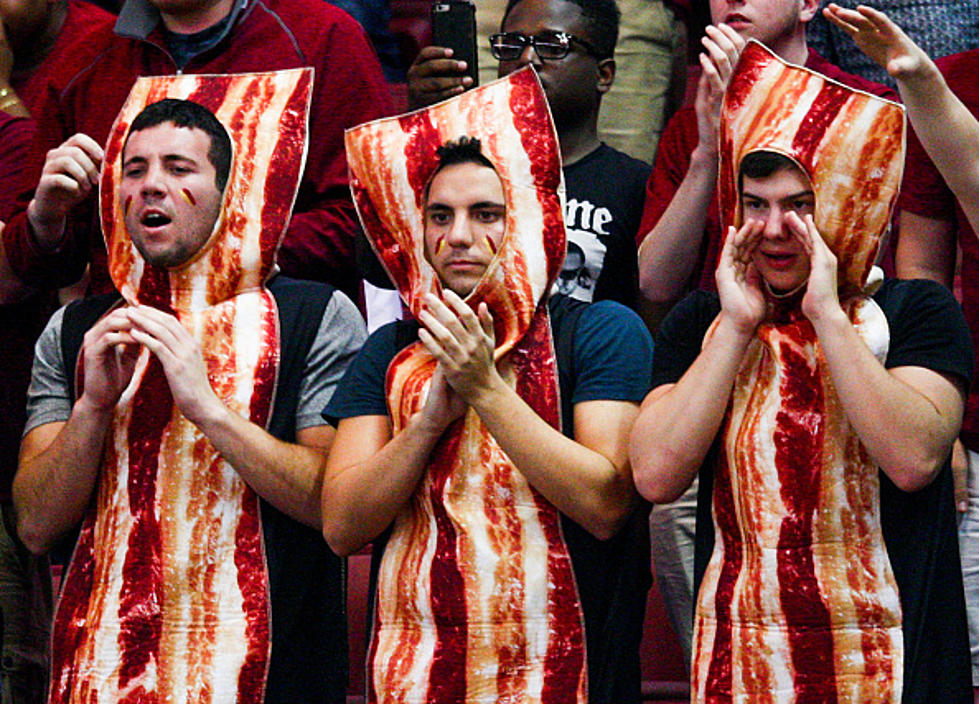 Would Bacon Fanatics In EP Love to See Sun City BaconFest Return?
Getty Images
The borderland sure did get a kick out of KLAQ's Sun City BaconFest when it would go down. You can find out how many people in El Paso truly love eating bacon at BaconFest. The last time I attended Sun City BaconFest years ago was when I discovered new ways of eating bacon.
Enter your number to get our free mobile app
Before having my son I actually enjoyed bacon until those morning sickness feelings killed bacon for me. It is rare when I am in the mood or craving bacon. Years ago I tried a snack that seemed like it wouldn't make a delicious pair but actually tasted heavenly.
Sun City BaconFest was where you could taste bacon paired along with another ingredient you wouldn't think would taste amazing when combined. For example, my first time trying bacon covered in chocolate was delicious, and want to have it again. Besides that sweet n' salty treat there were plenty more bacon-inspired eats at Sun City BaconFest. Just refer to KLAQ's Sun City BaconFest video below.
But as for bacon-infused drinks, that was a NO-GO for me. It wasn't just all about eating and drinking at Sun City BaconFest downtown, there was plenty more for you to do. There were contests that were held, activities, and even live music. One of the contests (see below) was a hog calling contest from 2018. But I sure as hell was surprised to see how many people in El Paso own bacon costumes.
Sun City Bacon Fest is the perfect place to break the ice for that first date. Lately, I've had a craving for that chocolate-covered bacon and if I miss it I can just imagine how many of you true bacon lovers feel. So my curiosity is getting the best of me and I want to know how many of you also miss Sun City BaconFest.
LOOK: 15 Discontinued McDonald's Menu Items
LOOK: Here are copycat recipes from 20 of the most popular fast food restaurants in America