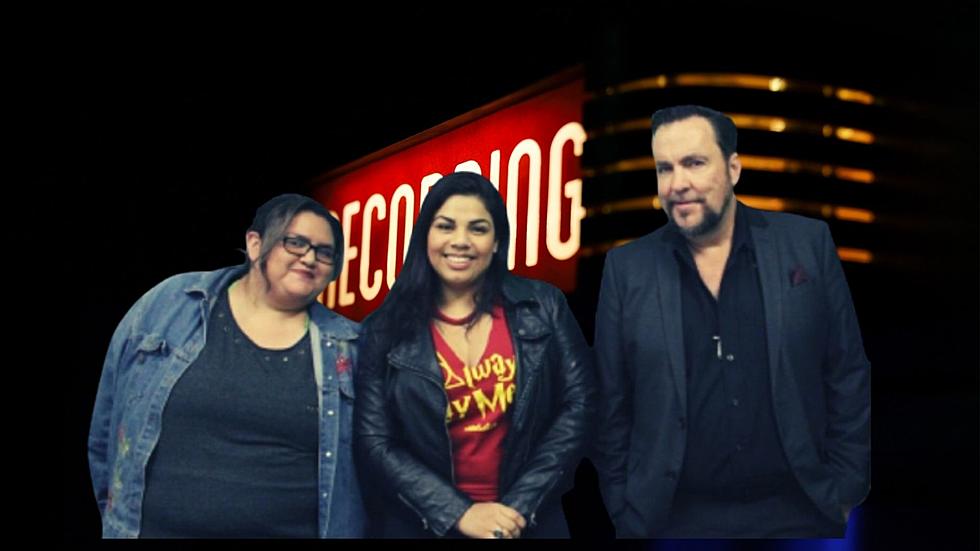 Wondering Where the BAMS Podcast Has Been? Allow Me To Explain
BAMS
Hi! I'm Joanna from the Morning Show and if you've been listening lately, you may have noticed some major changes! It's been a crazy couple of weeks but fear not, I'm here to explain all.
First of all, you may have noticed that we are one man down. That's because Brandon is no longer on the show is us. We made the announcement, and Brandon did too on all his socials. You can definitely follow him on all his socials, he's very active on them.
Second, you may have noticed that I wasn't on the show up until recently, and even then, I'm broadcasting from home. That's because I have tested positive for COVID-19. It's been a rough few days, but I finally felt well enough to broadcast from home. I'm anticipating a return on Monday.
Enter your number to get our free mobile app
With me being out, you may have noticed another voice. That's our back up producer Daniel Paulus! He usually works the afternoon shift, which is why his voice might sound familiar! But when I'm out Daniel is our back up. I have seen comments online about Daniel's role on the show, and no, he is not the new Brandon so you can stop acting like he replaced him.
Finally, since I am out sick, that also means that there is no podcast. Well, technically, it's now called the Buzz Adams Morning Show on Demand. There is no podcast because I'm usually the one who edits and uploads it. Obviously, with me being out, I have no way of retrieving the audio of the show to edit and upload it as the podcast. With my return on Monday it will also be the return of the Buzz Adams Morning Show On Demand podcast.
Hope this answers a lot of questions we've been receiving!
WOW: A Trip Down Buzz Adams Morning Show CD Memories
LOOK: Here is the richest town in each state
Just saying the names of these towns immediately conjures up images of grand mansions, luxury cars, and ritzy restaurants. Read on to see which town in your home state took the title of the richest location and which place had the highest median income in the country. Who knows—your hometown might even be on this list.