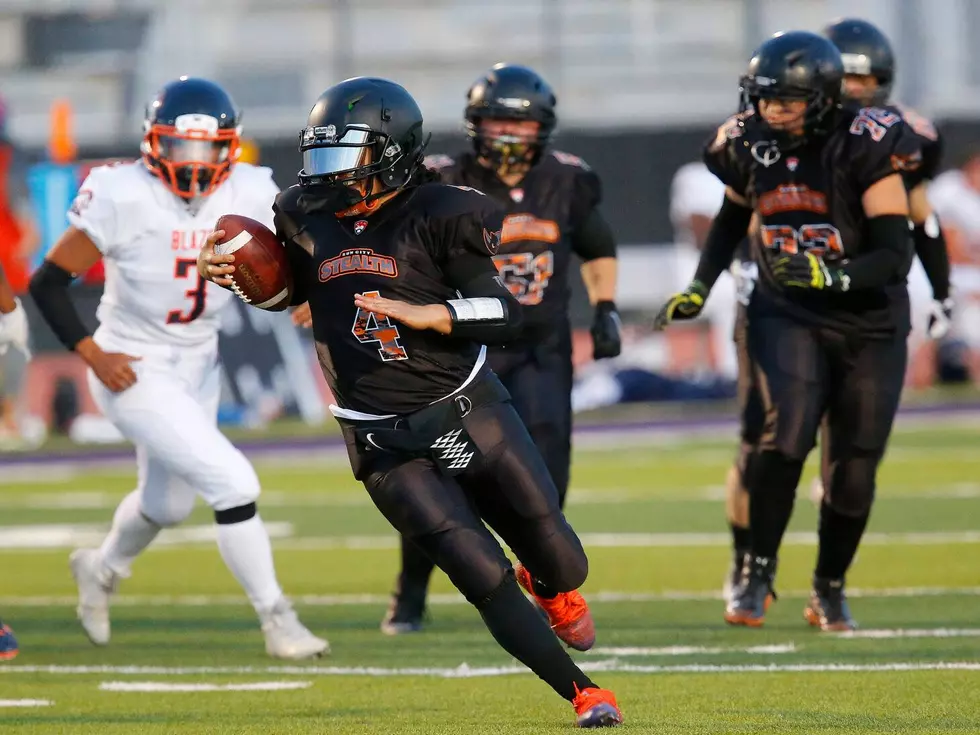 Women's Pro Football Team Hosts Final Regular Season Home Game
Ruben R. Ramirez
El Paso's first professional football team, the Sun City Stealth, are getting ready to hit the field in their final regular season home game this weekend.
Coming off the first win in franchise herstory, a 60-6 win over the Rio Grande Heat (0-2), the Sun City Stealth (1-2) are looking to keep the momentum going on May 29th when they will play host to the Arizona Outcasts as they are fighting for positioning for a spot in the upcoming Women's Football Alliance Playoffs.
Sun City Stealth play host to the Arizona Outkast on May 29th at Franklin High School
Highlights form the last win over the Rio Grande heat include a 2 TD performance from Kim Kimmel, a 45 yard rush and a 41 yard reception. Kailah Orellana had a Pick 6 that helped balloon the score to 20-0 and Alexis Singleton ran for three separate scores: 9, 38 &16 yards respectfully. Quarterback Jazmine Quezada sealed the game with a 2 yard TD run following a 40 yard rushing TD that was called back due to a block in the back.
Defensively the Stealth had a team total 5 interceptions and 9 tackles for loss. Cornerback Janette Mendoza led the way with 3 Int's and a receiving TD.
The Stealth play at Franklin High School's football field, located at 900 N. Resler Drive with the game kicking off at 6:30pm. The Franklin High School Football Boosters will be running the concessions stands.
Andrea Chacon will sing the National Anthem and there will be representation from Mija, Yes You Can.
The Stealth have dedicated each home game as a fundraiser to the West Texas Chapter of the Alzheimer's Association for their "The Longest Day" campaign. The Longest Day is a do it yourself, peer to peer fundraiser for the Alzheimer's Association, where your passion and hobby can be used as a fundraiser.
1989 WWF TV Taping in El Paso