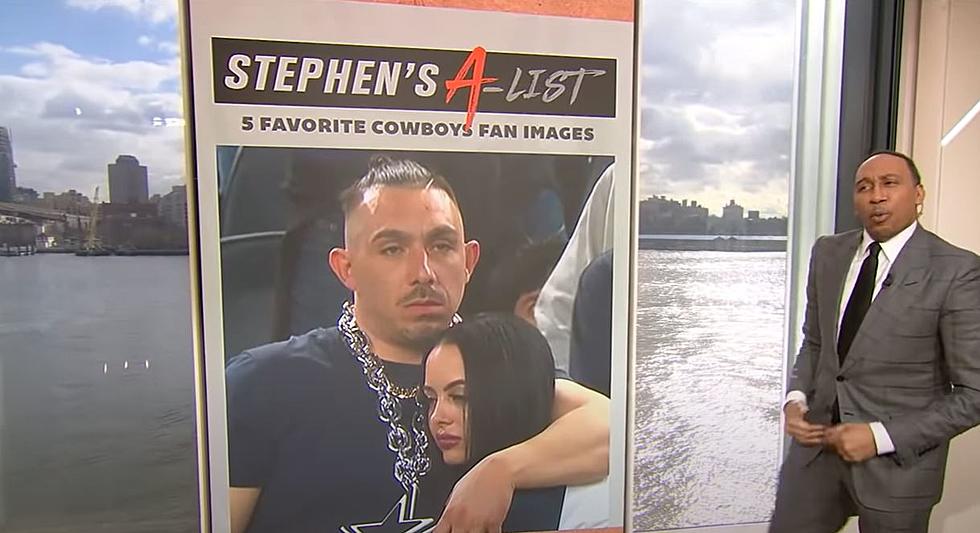 Which NFL Team Fan Base Has the Most Unfaithful Mates In El Paso?
via ESPN YouTube
Now you would think people should know better when it comes to cheating on their significant other. If you don't want to get caught then you know better than to be out in public with your sidepiece. But some people tend to think the opposite and believe the odds will turn out in their favor.
Enter your number to get our free mobile app
But luckily karma sure has a beautiful way of rewarding those who cross us due to their bad intentions and temptations. The perfect example to lead with is the Dallas Cowboys fan that recently went viral due to his cheating ways.
Before football season comes to an end on Super Bowl Sunday I wanted to revisit a Dallas Cowboys memory. You must know I am talking about the dude who was wearing the huge Dallas Cowboys chain that was caught with another woman.
It all happened during the Dallas Cowboys and San Francisco 49er's game on Sunday, January 16. If you need a reference just refer to ESPN's YouTube video of Stephen's A-List of Cowboys fans below that pokes fun at a man who was allegedly being unfaithful, below.
There are some of us that think we won't ever be seen on television during an NFL game simply because there are also 80,000 other people attending. It was unfortunate for the Dallas Cowboys fans that went viral for their supposed cheating ways.
This should be proof to other cheaters out there who think they won't get caught eventually get busted. Now I have seen people have a better loyalty to their favorite NFL team than their own partner in El Paso.
It wasn't so much of a surprise for some of us who have witnessed New England Patriots fans cheating on their significant other. I would like to know which NFL team you believe has unfaithful fans who can't stay loyal to their partner in El Paso, below.
TACKLE THESE: Check Out the Best Uniforms In Each NFL Team's History
KEEP READING: Here are 50 of the most famous sports goofs