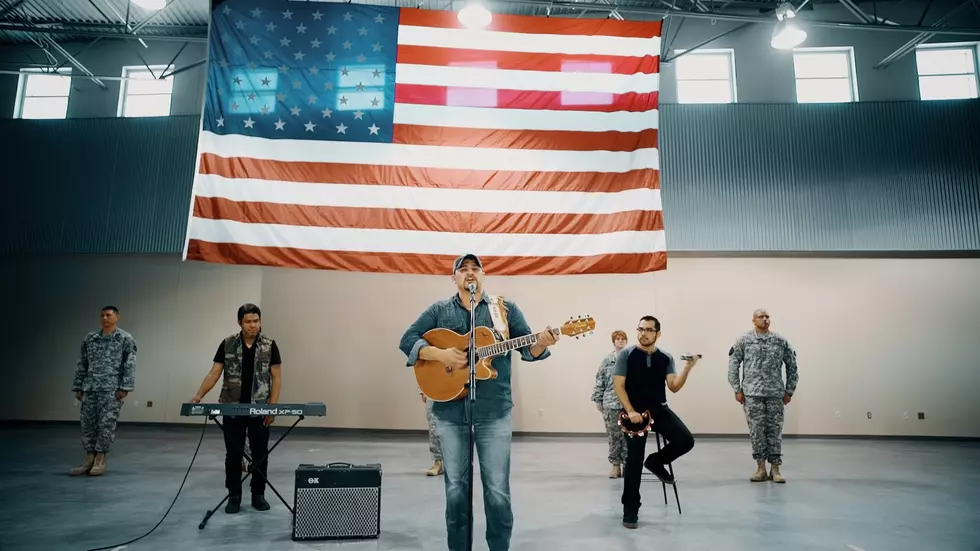 When Trapt Rocks Ascarate Park, You Can Enjoy These Locals Too
Abe Mac Music via YouTube
The time is nearly here; El Paso will get to enjoy the West Texas Sunshine & Whiskey Festival, Saturday September 17th. And of course we know the main band rocking that night will be...
We've had some good memories of Trapt performing in El Paso; like the 2009 Downtown Streetfest & their 2016 performance at Speaking Rock.
But what about the other local acts there? Well here's a look at the other great local talent you can expect on Saturday:
On the country stage from Denton, Texas, there's  the main headlining band: The Eli Young Band.
Also on the country stage are 2 local favorites: The Damian Isacc Band (they got double duty on both the country AND rock stage)
& The Abe Mac Band will be performing as well. Even though he's living in San Antonio, he's still an El Pasoan through & through.
Other performers on the country stage include the West Texas Band & the Border Town Band.
On the rock stage we got Radio Altivo. You might remember them from the KLAQ Pickle Party, bringing a lot of party covers.
There's the classic rock band The Blackberry Jam Experience, most of the members of veterans of the US military. You also have Drive & Johnny Thunder (who's TOTALLY NOT Johnny Kage's alter ego)
There will also be DJ Primo, DJ Karebear & more bringing the jams on The Shake Down state all night.
If you need more information or want to get your tickets for Saturday's show, you can find everything you need to know on the official West Texas Sunshine & Whiskey Festival website here.
Inside the KLAQ Photo Album: Scorpions Pure Instinct Tour El Paso 1996
June 5th, 1996, The Scorpions brought their Pure Instinct Tour to El Paso's Don Haskins Center. If you want a trip down memory lane, check out these old KLAQ photos from that very show.