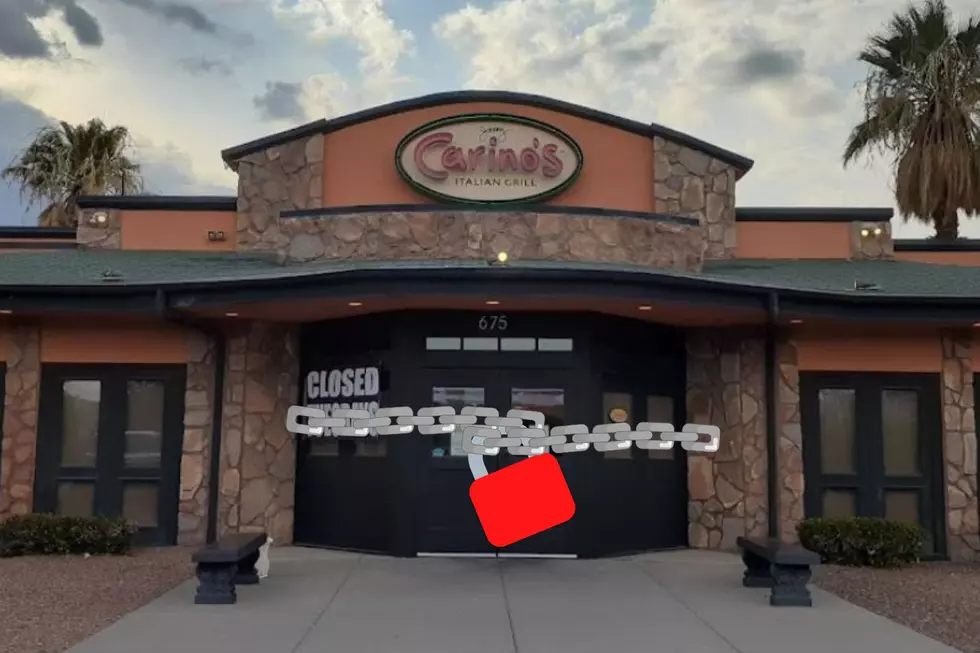 West El Paso Johnny Carino's Closes, But New One Set to Open
Google Maps
Bad news for Italian food fans. Especially those who are also west-siders in El Paso. There is now one less option to get your fresh-baked lasagna, wood-fired pizzas, and tiramisu in the Borderland.  At least for now.
The Johnny Carino's Italian restaurant in west El Paso on Sunland Park Drive is now closed, according to Southwest Xtreme Cuixine Sunland LLC, which operates that location.
"There were very specific issues involving the building and our lease at the Sunland Park location that ultimately limited our ability to keep this location viable," said Chico Nelan, President of Southwest Xtreme Cuixine Sunland LLC, in a news release. "We thank El Paso for 15 great years on the Westside and we will make sure our employees are offered positions at our other locations and our new project downtown."
A new project, you say?
That's right, the ownership group hinted at something that could be really exciting.
The news release also states that "the new restaurant concept located downtown on Mesa Street, across from San Jacinto Park, is set to open in the first quarter of 2023."
There aren't many more details on what that new concept exactly entails, but they say those will be released in late January 2023.
In the meantime, there is a bit more good news. There are 2 other Johnny Carino's locations that remain unaffected. They are located at 1201 Airway Boulevard in El Paso and the other in Alamogordo, New Mexico. 260 Panorama Blvd, Alamogordo, NM 88310 to be exact. The ownership group says employees at the Sunland Park location have been offered positions at the other locations.
So if you're looking for your Italian food fix, make sure you're heading to the right location. Or just be patient for what's to come downtown. Ciao!
Buildings Lost Or Demolished In El Paso