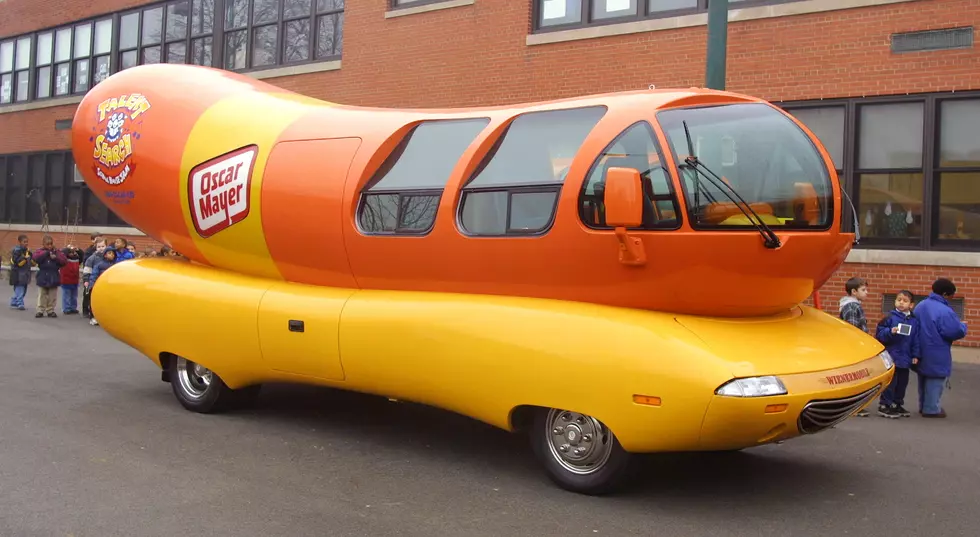 Weinermobile and NUTmobile Both Spotted in El Paso Yesterday
Getty Images
Some celebrity cars were seen in El Paso yesterday. El Pasoans driving on I-10 yesterday were doing double-takes after seeing some strange vehicles on the road. El Paso's insanely popular Instagram page fitfamelpaso is always on top of the latest news, videos, and pictures from in and around the Sun City.
Yesterday, the page posted videos of wacky vehicles seen driving around on the streets. Some lucky El Pasoans caught the Oscar Meyer Wienermobile driving on the freeway during the day and later on, the Planter's NUTmobile was also spotted on the roads.
Lots of people were wondering why both of these vehicles were in El Paso and if there was somewhere they could grab a photo with the NUTmobile and Wienermobile.
Enter your number to get our free mobile app
After some extensive research on my part, it looks like the Wienermobile and NUTmobile could possibly be driving through town on their way back from the SuperBowl. The official Wienermobile Twitter account tweeted out that both the WIenermobile and NUTmobile would be together at the big game in Tampa.
After stalking the Wienermobile on Instagram, I saw found more videos and pictures of where the Wienermobile was headed. There are actually 6 Wienermobiles traveling throughout the country so it may have been the vehicles that were at the big game, or it could be one of the other hot dogs making its way through the country. Another Wienermobile was spotted in Corpous Christi about a day ago by Instagram User luvmycc:
There was another Wienermobile that was spotted three days ago in Tucson in by Instagram User nadahogancoach:
While we still don't know exactly which Wienermobile and NUTmobile were in the Sun City, safe to say it's going to excite people who get to see it pass them by.
Top Emojis Used on Twitter