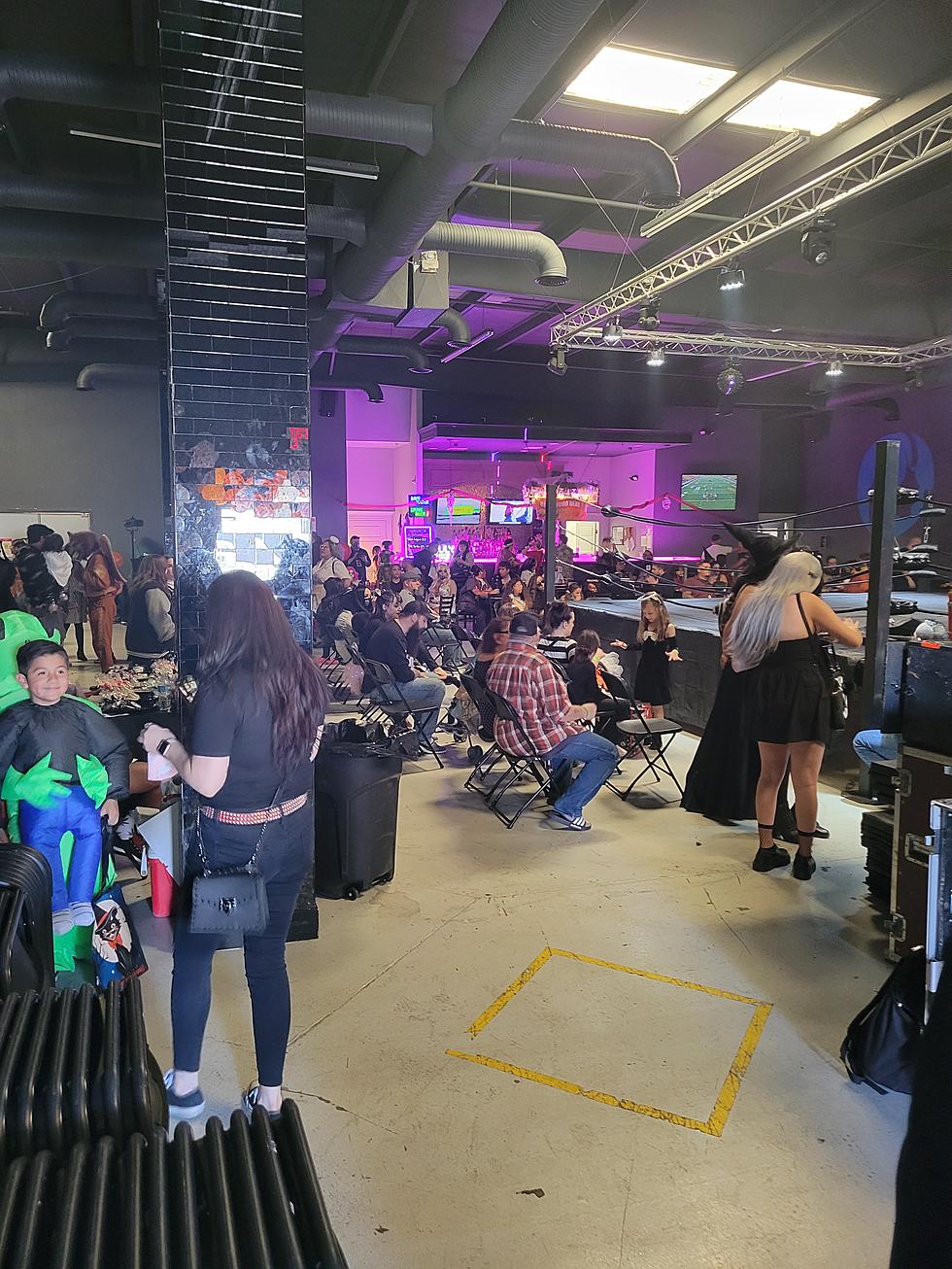 Viva La Lucha! Promoters Deliver Exciting Action to Packed El Paso Crowd
Photo by Nico
I grew up playing WWE: Smackdown Live! for the PlayStation 2, I watched the Summer Slam of 2004 when Shawn Michaels 'The Heartbreak Kid' made his WWE return. My best friend Jay Rios and I would act out all of our favorite moves on the safety of a springy trampoline, in middle school.
My high school friends and I would use the Build a Character mode in WWE: Smackdown Live! 2003 to make EXACT replicas of our teachers, so we could use them to fight each other while hysterically laughing.
Yes, I WAS a wrestling fanboy and it's been a while since I could say I'm a 'stan' for  sweaty, half naked guys grinding on each other to the happiness of thousands. But I'm a changed man, and THAT time is gone! NOW, I am a Lucha Libre wrestling fanatico after seeing local El Paso luchadores do their thing at a certified awesome event!
HALLOWEEN FESTIVAL AT RAVES CLUB
Saturday, October 9th, I was invited to Raves Club in El Paso to judge and perform at a Halloween festival by my good friend and talented show producer Kat Alaniz who put together an entire festival dedicated to Halloween. Now, this was right before an incredibly well-produced local El Paso wrestling show by Lucha League Wrestling of El Paso. The entire night was magical and the Halloween festival had spooky vendors, artists, and cosplayers dressed to the nines!
JUDGEY COSTUMES
During Halloween Fest, right before the wrestling, there was a costume contest full of people in WONDERFUL and scary costumes that some made themselves! Plus yours truly got to judge!
THE MAIN EVENT 
As the Halloween festival ended the crowd became jam-packed, every table was taken, and standing room only. Then, tension filled the room.
A tension that could only be created by the fervent expectations of hundreds of people sitting in uncomfortable folding chairs around a square ring to watch men (and one little boy) in costumes fight.
That's when the thundering base of a techno song began to play, the house lights went down, and the crowd roared. Out of one of the wings the father-son duo of El Lobo and El Lobito slowly and dramatically walked to their place in the ring.
It was electric. The energy, the lights, the crowd, the performers giving it everything they had, made for such a fun atmosphere and an amazing event.
LOCAL SUPPORT
I'm glad I got to be a part of it. And if you like wrestling,  I hope you will support great local El Paso talent and come out to the next Lucha League Wrestling matches this year.
Need to See: Celebrities Who Have Dined at L & J Cafe