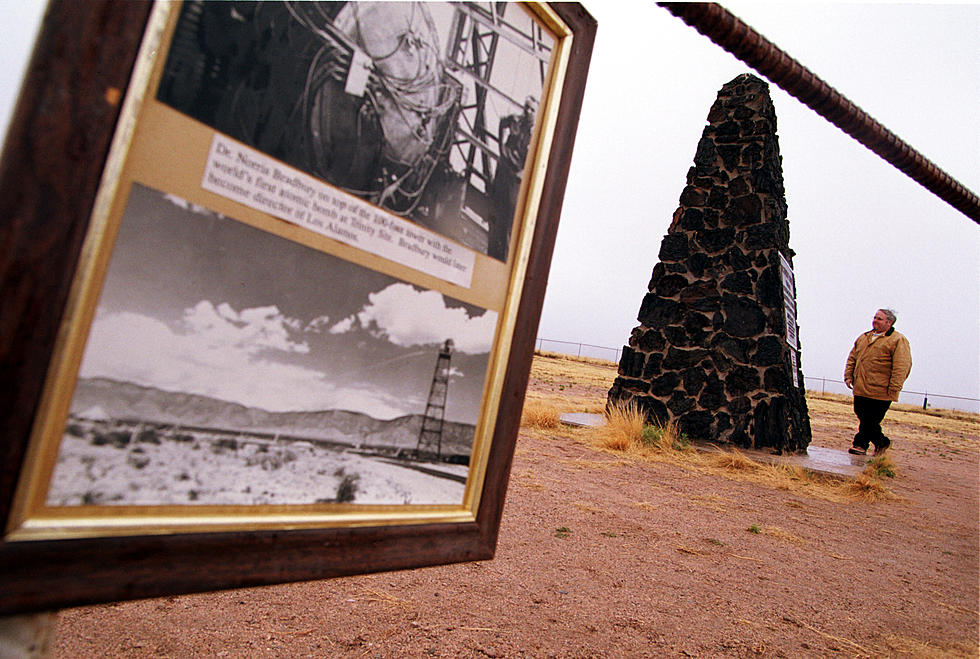 Trinity Site Open House Cancelled For April
Getty Images
The Trinity Site Open House happens just twice a year. But with the pandemic, it's not happening at all. With vaccinations being rolled out and the COVID-19 numbers going down, some had hoped the first Trinity Site Open House of the year would happen the first Saturday of April. Unfortunately this is not the case. In a statement on the White Sands Missile Range website, they said:
Due to the COVID-19 pandemic, for the health and safety of our visitors and staff, the April 3, 2021 Trinity Site Open House has been cancelled.

The decision was made by WSMR Commander Brig. Gen. David Trybula as a precautionary measure to protect an expected turnout of more than 5,000 participants from throughout the United States and overseas, as well as the employees and volunteers supporting the event.
There are usually only two times a year you can visit this site. The first Saturday in April and the first Saturday in October. We are coming in on the first Saturday in April, which is a week from this Saturday (April 3rd).
When they do get back to having the open houses and you want to check it out, make sure you get their early. Here is some more information from the website.
Due to the annual increase in the number of visitors to the Trinity Site Open Houses. The Alamogordo caravan is only open to the first 125 vehicles.  The limit is necessary to maintain a safe environment enroute to Trinity Site.  All others will have to enter the site through the Stallion Gate located off U.S. Highway 380, 

View directions here

.  The route is approximately the same time and distance as the caravan route
LOOK: Stunning vintage photos capture the beauty of America's national parks
Today these parks are located throughout the country in 25 states and the U.S. Virgin Islands. The land encompassing them was either purchased or donated, though much of it had been inhabited by native people for thousands of years before the founding of the United States. These areas are protected and revered as educational resources about the natural world, and as spaces for exploration.
Keep scrolling for 50 vintage photos that show the beauty of America's national parks.