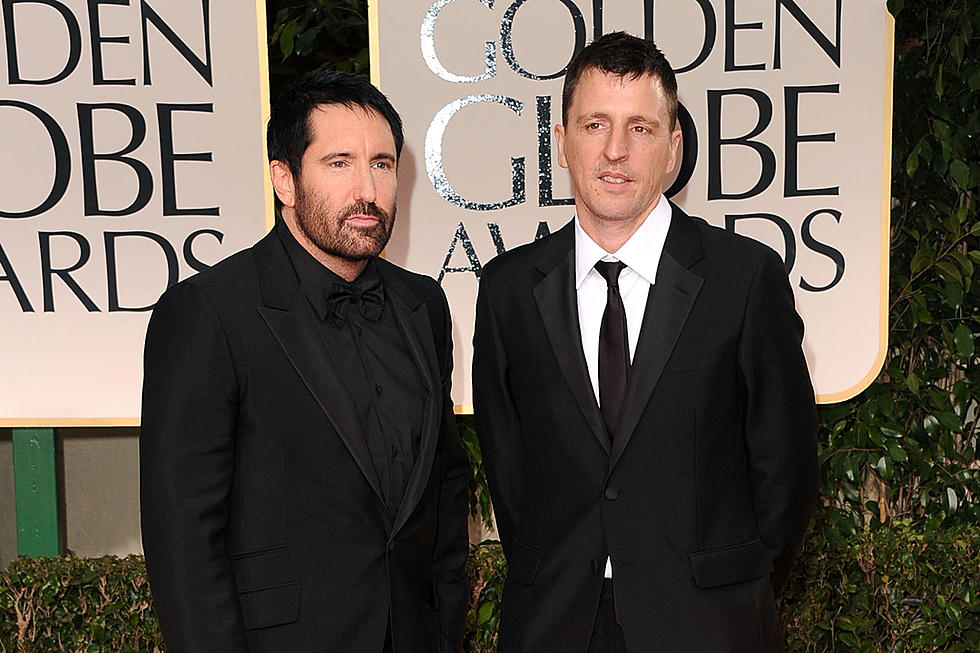 Trent Reznor + Atticus Ross to Score Pixar Film 'Soul'
Jason Merritt, Getty Images
Early in his career, you might not have ever thought that Trent Reznor and Disney would appear in the same sentence, but the Nine Inch Nails frontman and his musical partner Atticus Ross will be creating music for an upcoming Pixar film called Soul.
Variety reports that the news was revealed at Disney's D23 Expo in Anaheim over the weekend. The animated film will feature the voice of Jamie Foxx, who plays a middle school teacher dreaming of playing a legendary New York jazz club. Tina Fey, Tonight Show and Roots drummer Questlove, Daveed Diggs and Phylicia Rashad are also amongst the voice cast. Soul is set to arrive on June 19, 2020
Reznor and Ross have cultivated a widely respected career in the film industry over the last decade, working on scores for such films as Gone Girl, The Social Network and The Girl With the Dragon Tattoo. They also worked on the docuseries The Vietnam War and The Fourth Estate.
In addition to their scoring, Reznor and Ross spent the last working on a trio of Nine Inch Nails releases -- Not the Actual Events, Add Violence and Bad Witch -- that rolled out between December 2016 and June 2018. But it's been a mostly quiet 2019 for the band while Reznor focuses on his scoring work.
Trent Reznor's 50 Greatest Songs Ranked