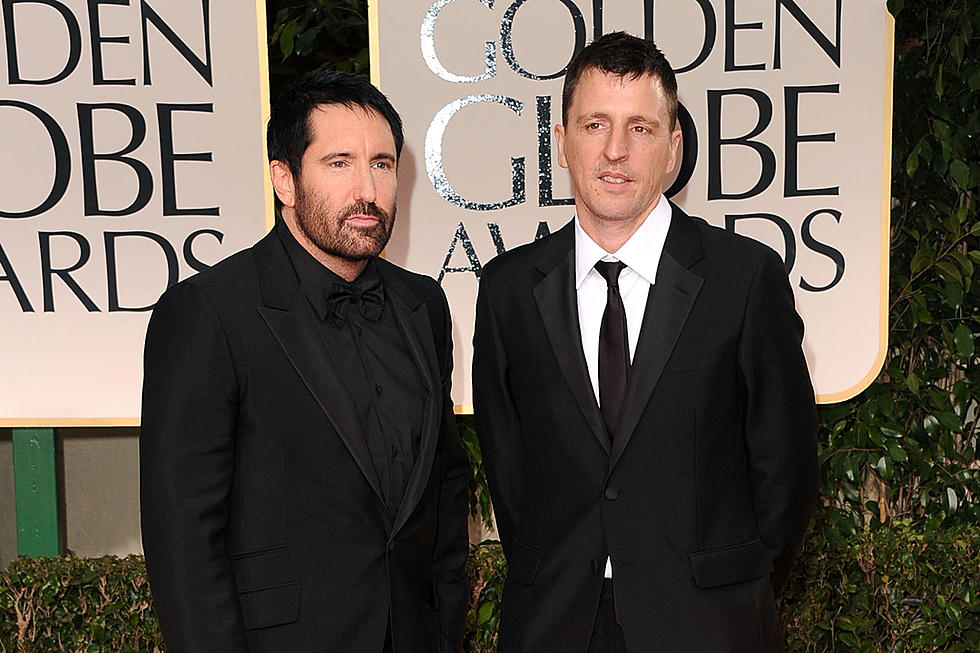 Trent Reznor + Atticus Ross Unleash 'Bird Box' Soundtrack, 'Outside' Song
Jason Merritt, Getty Images
Trent Reznor and Atticus Ross continue to add to their impressive music scoring resume, providing some extra spookiness to the current Sandra Bullock-starring Netflix film, Bird Box. Reznor has revealed that their soundtrack score for the film is now available and he's offered up the haunting track "Outside" as a teaser taste.
"Our score for the film Bird Box is now available for purchase in high resolution here," says Reznor via the Nine Inch Nails website. "This same version will appear on streaming services by Jan. 25 (or sooner). Like all soundtrack records we release, we aim for these to play like albums that take you on a journey and can exist as companion pieces to the films and as their own separate works."
Reznor continues, "We created a significant amount of music and conceptual sound for Bird Box, a lot of which never made it to your ears in the final version of the film. We've decided to present you with this version of the soundtrack record that represents what Bird Box is to us. We hope you enjoy."
Reznor added that a more "expansive" physical only offering will arrive this spring that contains an additional hour of music and artwork "that colors further outside the lines." Listen to "Outside" from Bird Box in the player below.
Meanwhile, Reznor also commented on Twitter about this past year playing with Nine Inch Nails. "THANK YOU for the support last year. Between the record and tour it really felt pretty great from my perspective. Nothing is taken for granted and I appreciate you coming along for the ride." He also added at the end of his Bird Box message to fans, "Lots coming in 2019."
Top 25 Industrial Rock + Metal Bands Of All Time