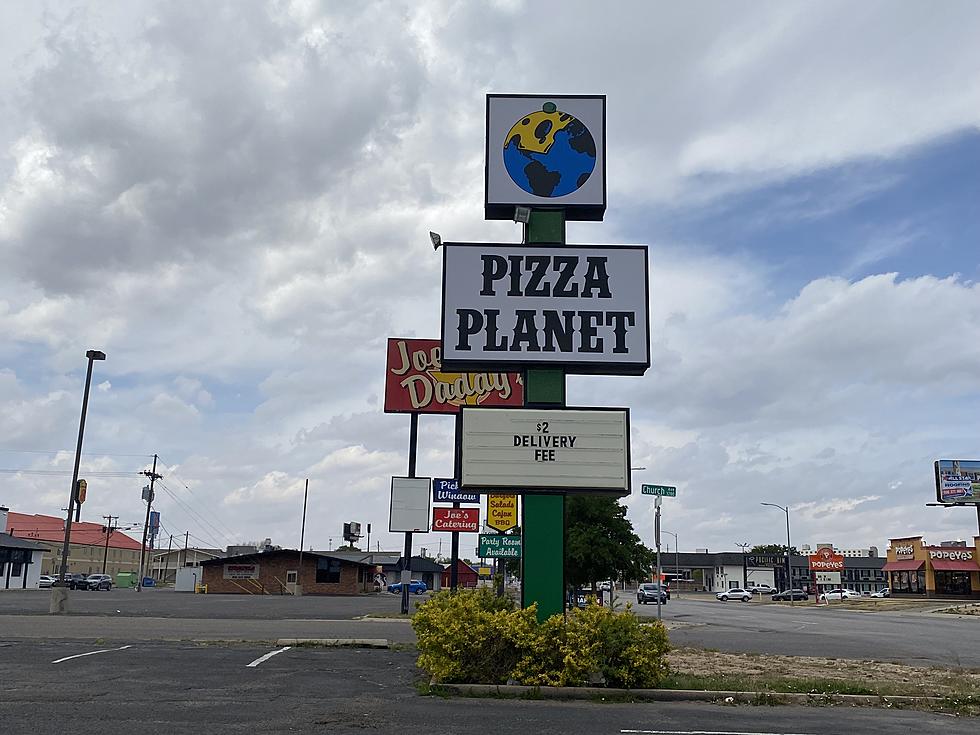 Toy Story Comes to Life in Amarillo at This Texas Pizza Planet
Sarah Clark
Toy Story premiered in 1995 and stole the hearts of many. In fact, for those of you with kids of your own now, Toy Story is back in the rotation. The original movie was followed by Toy Story 2 in 1999 and Toy Story 3 in 2010, & Toy Story 4 in 2019.
We are talking about the original Toy Story right now, though. Pizza Planet to be specific. Remember the classic scene where Buzz and Woody get to experience what a pizza arcade is really like? Both end up getting accidentally left behind by their owner Andy and end up at Evil Sid's instead. Check it out below.
Turns out there is a pizzeria called "Pizza Planet" located in Amarillo, Texas, which is not an official part of the Toy Story franchise, but it has gained a following among fans who appreciate the reference.
Pizza Planet Amarillo has 2 different locations - 6801 Bell St. #100
Amarillo, TX 79109 and 2400 Paramount Blvd
Amarillo, TX 79109. It would be about a 6-hour trek if you're heading there from El Paso.
According to its website:
Pizza Planet has been serving the best pizza in Amarillo since 1974. That's when Kerry opened up on Paramount street. We were one of the first Pizza joints to open but many more followed. We had a lot of competition with the major chains. They have come and gone. Thanks to you, our customers, we are still here and growing.
Pizza Planet is a beloved part of the Toy Story franchise. The restaurant's signature food is pizza, which is served in large slices with a variety of toppings. In addition to pizza, Pizza Planet also offers other foods such as burgers, fries, and soda.
Click Here to check out the menu at the Amarillo Pizza Planet. WARNING: Don't click if you're hungry.
Throughout the Toy Story franchise, Pizza Planet serves as a recurring setting and plays a key role in several scenes. The restaurant is a popular destination for the film's characters and is often used as a meeting place or a location for important events.
While it may not be an exact replica, fans of the movie might enjoy visiting the Amarillo Pizza Planet for a taste of the Toy Story universe.
El Paso's Super Mario Themed AirBnB
The perfect overnight stay for the gamer in your life!