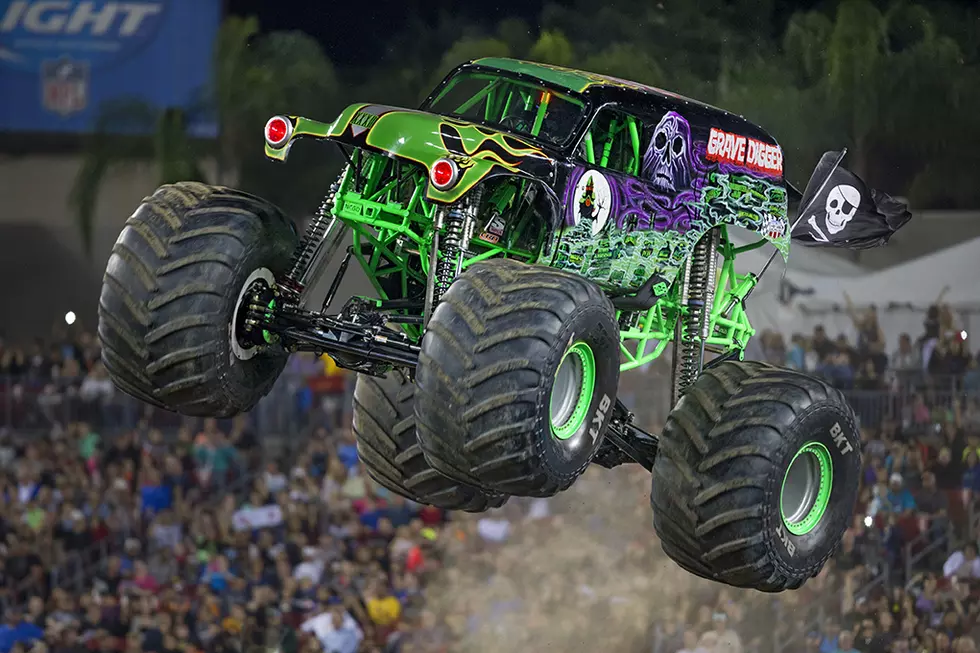 Tickets on Sale for Monster Jam 2020 at El Paso Sun Bowl Stadium
Monster Jam
Like the almost weekly walls of dust that roll through and cover everything in its path with a layer of sand and dirt every spring, the Monster Jam monster trucks will return to El Paso again next March.
More than a dozen of the most popular twelve-feet-tall, ten-thousand-pound machines will roar into Sun Bowl Stadium on Saturday, March 7 and Sunday, Sunday, Sunday, March 8, 2020, according to the Monster Jam website.
Tickets and Pit Passes go on sale to the general public on September 24, however a presale is going on now for "Feld Preferred Customers." Getting the "special presale code" requires signing up at the Monster Jam website.
The list of high-flying, car crushing monster trucks scheduled to smash through obstacles, and rip s**t up at Sun Bowl Stadium includes favorites El Toro Loco, Grave Digger, Max-D, Monster Energy and 9 others.