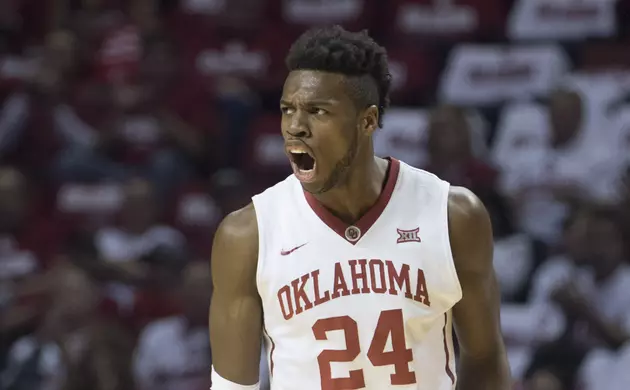 There Have Been Some Great Buzzer Beaters This March……This Is Not One Of Them
Getty Images
Oklahoma's Buddy Hield might just be one of the most clutch basketball players in the NCAA. However,his incredible buzzer beating shot against West Virginia, In the Big 12 Tournament Semi-final game was waved off by officials.
After sinking what Hield and many others thought was the game winning shot, Hield along with teammates and fans begun to celebrate a little prematurely. After reviewing the instant replay, officials ruled that Hield did not get the shot off.
It was close but clear, but if you'd like to see it for yourself check out the video below.