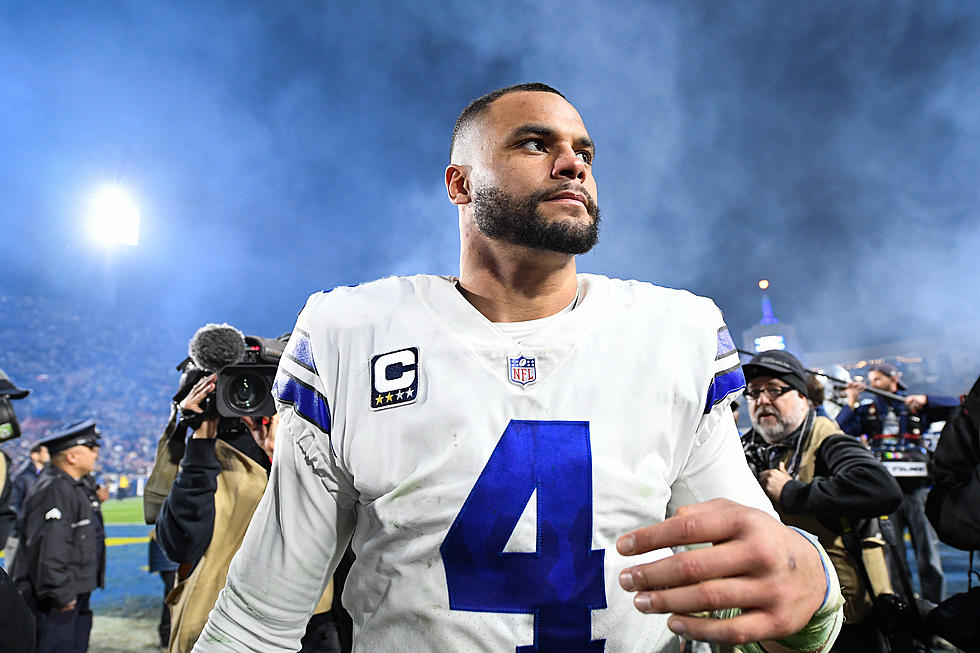 The Season is Not Over for the Dallas Cowboys
Getty Images
I wouldn't classify myself as a Dallas Cowboys fan, but I am a Dak Prescott fan and love watching him play. It was absolutely horrific watching him get hurt in yesterday's game. And I'm not talking about the actual injury, which is tough to watch. I'm talking about the shots of him being carted off with tears in his eyes. I root for a guy like Dak because he is not only great at what he does, but he's someone who has opened up about other battles that not a lot of men are willing to admit to. And to talk about it on the stage that he is on goes a long way. CLICK HERE to read an article about Dak opening up about what he's battled.
On that note, this doesn't necessarily mean the end for the Cowboys 2020 season. Dak was the one big bright spot for the first quarter of the season. The defense has been epically bad in 2020. But there's too much talent for this team to be this bad, even with Andy Dalton at quarterback. Need some bright spots?
All the weapons are still there on offense. Zeke is still in the backfield, with Cooper, Lamb, and Gallup outside, and even Dalton Schultz has shown signs of life at tight end.
The defense still has talent. Aldon Smith looks like he's where he left off when he was suspended out of the league a few years ago. Plus Vander Esch and Lee should be back at some point soon.
It's not like the Cowboys are battling it out for the best division in football. The NFC East is easily the WORST division in the NFL. They just need to stay alive and can win the division and earn a playoff spot.
Of course, there are negatives that could be looked at as well, but we're going to focus on the positive today.
KEEP READING: See how sports around the world have been impacted by the coronavirus