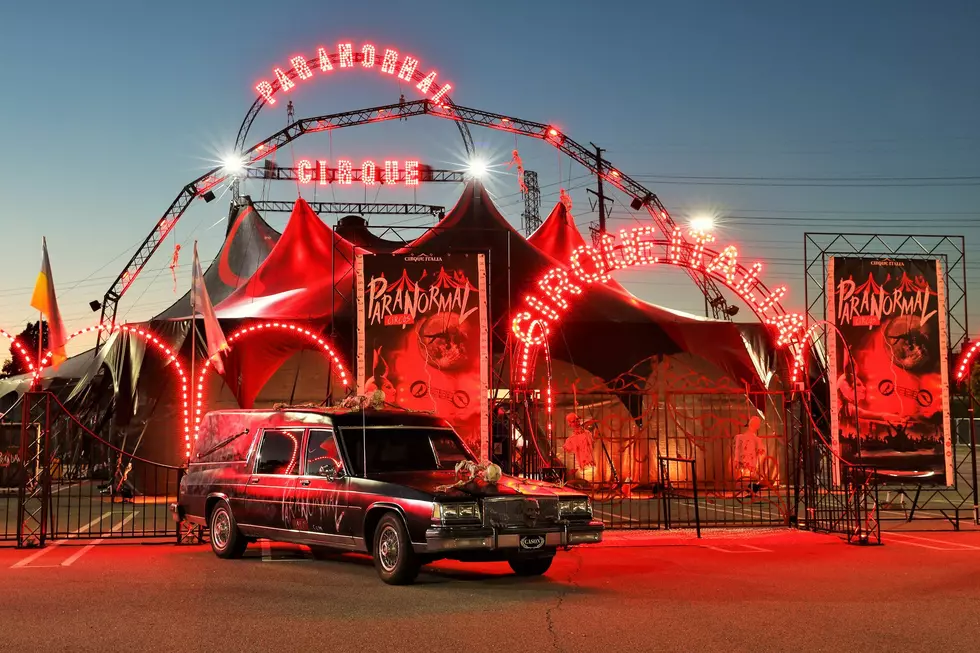 The Paranormal Cirque Lives On with New Dates Announced
Todd Kaplan
Paranormal Cirque, the show that promises "daring acts, magical illusions and possibly some good laughs" has announced new dates after having to postpone. They will be making their debut on Wednesday, June 3rd with the show running until June 21st.
As you can see, tickets are only $10 but, you can get $5 off by using their promo code  through their website. If the current pandemic has you concerned, the Paranormal Cirque website does state that they are taking all the necessary steps to "ensure everyone's safety and peace of mind. Any performers or crew members with elevated temperatures and/or exhibiting any flu-like symptoms will be self-quarantined in their homes for a two week period." They are also asking that anyone with a fever or exhibiting flu like symptoms stay home.
The carnies are back! Or maybe they never really left. If you listen to the Morning Show, then you know all about our interest in the carnies that we think were stranded here. The Paranormal Cirque was supposed to debut in El Paso, and other parts of Texas as well, in March. The performances were then postponed due to the pandemic.
Actually, the same week that the world ended up closing was the same week the Paranormal Cirque was suppose to debut. It then begged the question: what happened to the performers? Did they have to self isolate here in El Paso? Did they stay in the parking lot of Sunland Park Mall? I need  these answers, so if anyone is in connect with the Paranormal Cirque, send them my way.
READ MORE: See how some companies are changing their businesses to combat COVID-19