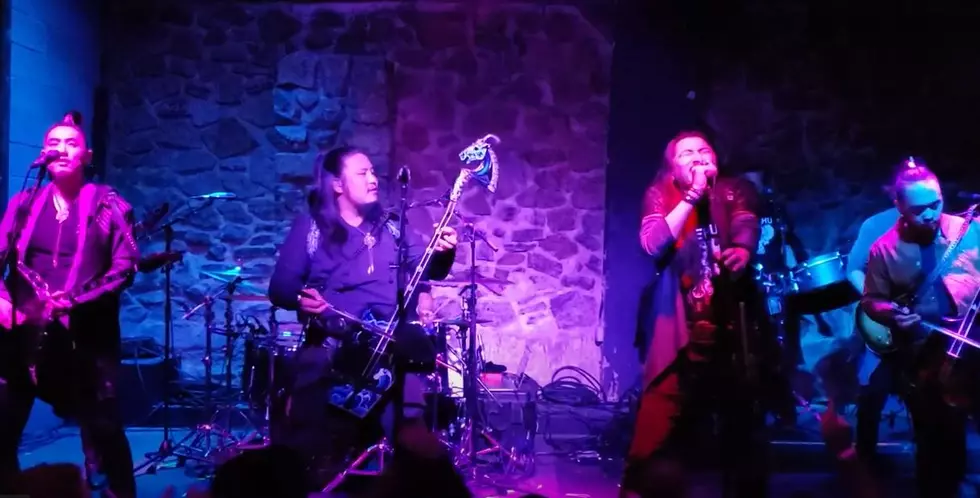 The Hu Has El Paso Fans Rejoicing About Additional Tour Dates
via Jerry O. YouTube
Fans of The Hu are feeling stoked about their latest tour announcement which involves stopping in El Paso. Fans who rock out to the Mongolian folk-rock and heavy metal band are looking forward to another El Paso show.
Enter your number to get our free mobile app
The last time I believe they were in El Paso was in 2019 and performed at The Lowbrow Palace. But The Hu will be returning to the same venue they performed at the last time around in El Paso.
On August 28, The Hu and Fire From the Gods will be performing at The Lowbrow Palace for a second time this year. If you missed The Hu the last time they rolled through El Paso you have another chance again.
But you can tell it was a packed show after watching Jerry O's YouTube video of the concert above. The Hu has set the date to stop by El Paso later this summer which you can see by clicking here.
So instead of being the person who gets to hear about The Hu concert, be the one to talk about it. If you regret skipping out on their first El Paso show lucky for you, you will be given another chance.
Earlier The Hu's Facebook had shared a few added dates for Black Thunder Tour North America 2022 which happened to include El Paso, Texas. After scrolling through some comments an El Paso fan Daniela Salas was stoked.
Just refer to the post the Mongolian metal band The Hu had shared of additional dates above. The concert list just keeps growing with bands we have been hoping to see in El Paso again.
LOOK: The Evolution of Slipknot's Terrifying Masks Throughout The Years