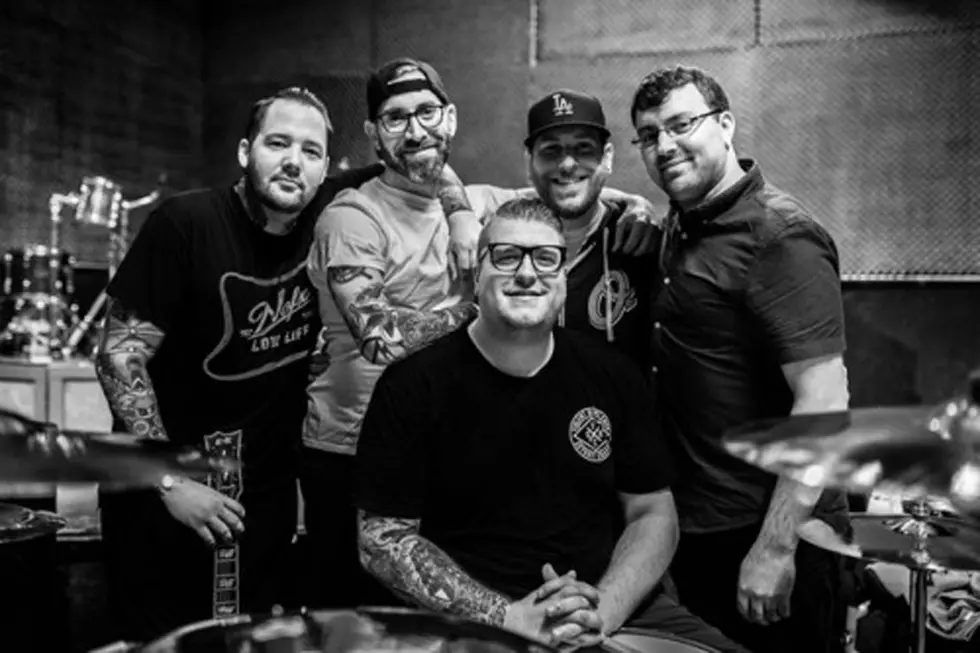 The Ghost Inside: Tragedy Won't End or Define Us
Theghostinside.com
The Ghost Inside are here to prove that anything can be overcome. They recently played their first show since their tragic bus crash in 2015. Despite the severity of the accident, the band refuse to let tragedy end or define them.
"It would be unacceptable to me to let this beat us...We want to end our band on our own terms, not because of some tragedy," drummer Andrew Tkaczyk told Kerrang! in an interview following their July 13 show in Los Angeles, Calif.
The drummer had to have a kit specially built for him to accompany his injuries following the accident, as he had to have one of his legs amputated. Named "The Hammer," the newly designed set allowed him to feel confident in his playing again.
Bassist Jim Riley chimes in, adding that he does not want the accident to be the sole event that defines the band. "I want the accident to be a defining moment, but I don't want it to be the thing that defines us...If we can convince people that they can overcome whatever's going on with them, we are obligated by the universe to do that."
As of January, The Ghost Inside confirmed they were in the studio working on new music in a photo on Twitter, however no updates have been given yet regarding a timeline for release.
2019's Best Metal Albums... So Far