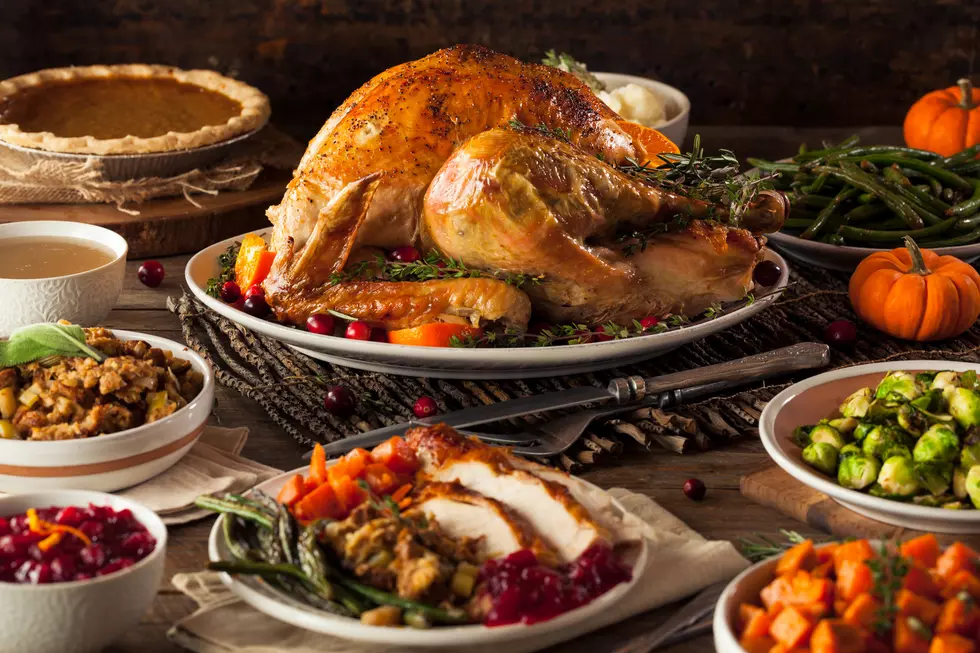 The First US Thanksgiving May Have Been in El Paso, Texas
bhofack2
We love celebrating Thanksgiving in El Paso & Texas. It's the perfect time to enjoy plenty of food & sports. For some this might be part of your routine already, but on Thanksgiving we especially partake with family or friends.
We've been taught in school about the story of Thanksgiving & when it occurred; November 24th back in 1621 & then becoming a national holiday 200 years later. But the debate on WHERE exactly the first Thanksgiving dinner has been going on.
We were taught that the first Thanksgiving happened in the original 13 colonies; where the pilgrims settled in Plymouth, Massachusetts. However recently, there's a debate that not only did Thanksgiving happen much earlier; before the colonists landed in Plymouth Rock.
According to the Texas Almanac, the first thanksgiving possibly happened 23 years earlier: April 30, 1598 in El Paso Texas. It was during that time that Juan de Onate led his expedition to obtain land along the Rio Grande. 500 people & 7,000 head of livestock were part of this expedition. On April 30th, all the members & animals had a giant feast, very similar to a present day Thanksgiving dinner.
To be even more precise, the settlement of the first Thanksgiving dinner may have been closer to where present day San Elizario is today.
However... I want to point out: this is NOT a new development at all. Recently more news source were sharing as it was breaking news. But in fact... there were plenty of people who knew...
Another thing to remember is this all happened decades ago, so it's very difficulty to really PROVE this (and there are other places that claim they had the first Thanksgiving dinner).
Personally I'd LOVE to believe that El Paso WAS the home of the first thanksgiving dinner. El Paso should claim it as an El Paso holiday! That'll make the taste of turkey & ham even more sweeter to enjoy...
20 Non-Thanksgiving Side Dishes El Pasoans Love to Add
From shrimp to whiskey, these all make great side dishes for Thanksgiving dinner!
Gallery Credit: KLAQ