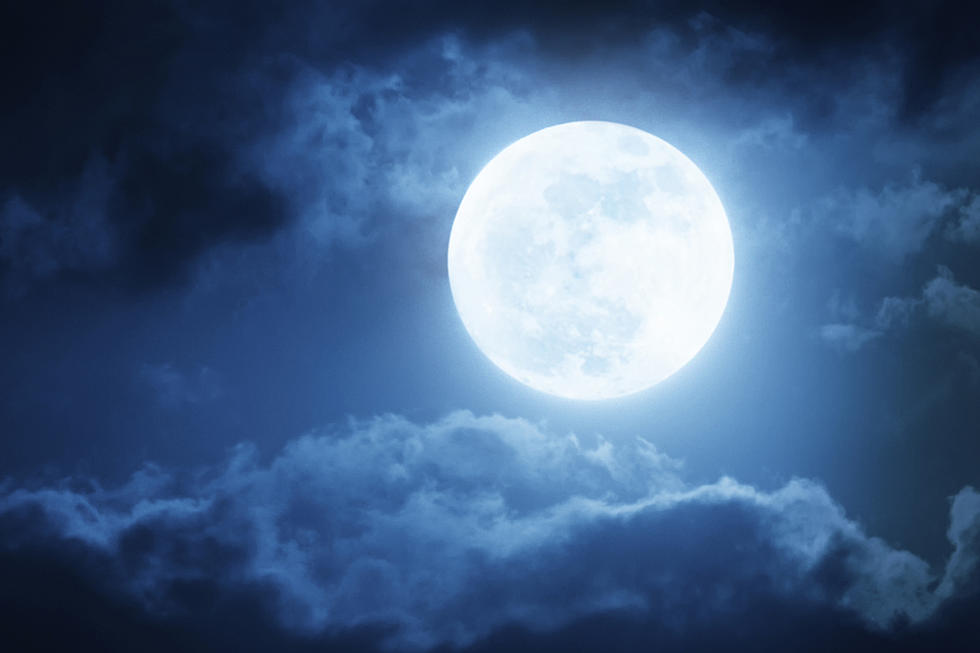 The First Full Moon On Halloween Since 1944 Is Tonight
ricardoreitmeyer
It hasn't happened on Halloween since 1944 and it won't happen again on Halloween until 2039 ... enjoy it!
While Halloween will not exactly be "normal" this year ... when is Halloween ever "normal" for that matter ... it will provide one unique thing that we won't see again for quite some time. A full moon. Otherwise known as a "blue" moon because of the fact that it is the second "full" moon within a one month period, October 31st this year will offer a lunar treat for those of us who can't wander around begging for sweet treats.
The second is coming up on Oct. 31 — a Halloween Blue Moon. It is also called the Hunter's Moon because it usually occurs in October, the month when traditionally game was fattened and preparations for winter began. - KXAN
This info is according to both The Farmer's Almanac and the National Aeronautics and Space Administration. (NASA) Two sources who, along with your Mom and your girlfriend and/or wife, it is typically best not to argue with.  Watch for the moon to go "full", full moon at 10:49 Eastern Daylight Time - that will be 8:49 Mountain Daylight Time here in the El Paso area or, shortly after curfew. (Yeah, you may have to watch this one from home.)
PS: Don't forget to set your clocks BACK when you knock out Saturday night/Sunday morning. (Not that 2020 needs an extra hour ... or, even an extra minute ... boy.) Otherwise, you will be out of line with the rest of the world come Sunday.