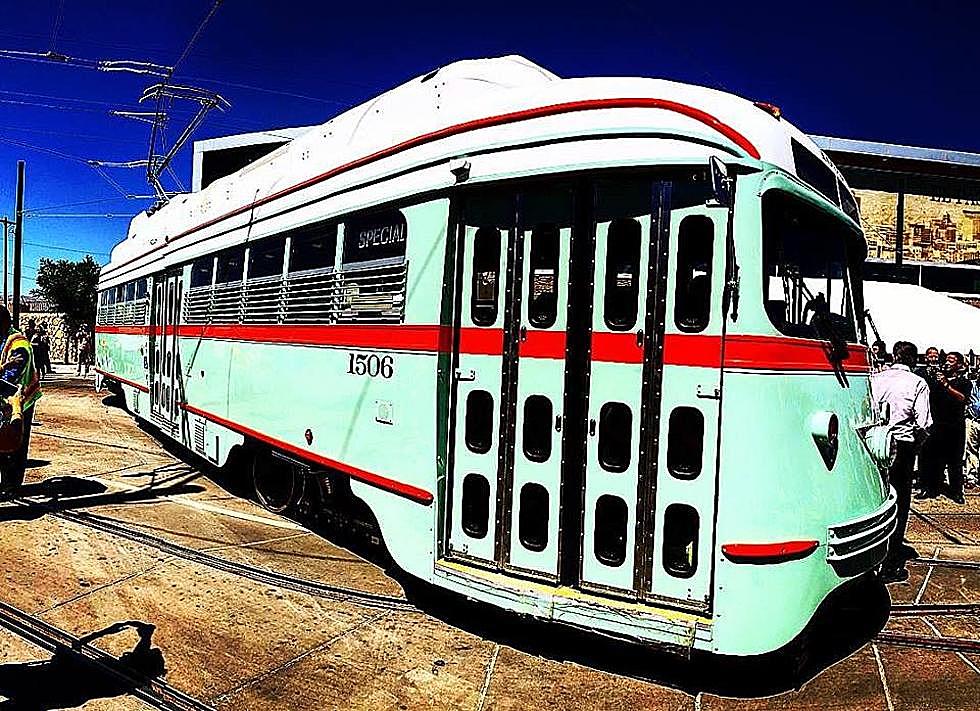 The El Paso Streetcar Is Back and You Can Ride For Free
Patricia Martinez
We've been asking for months when we would see the El Paso Streetcar driving along the streets again. Now, we know that day is coming soon.
Exciting news for El Pasoans who have missed taking a ride down memory lane in our El Paso Streetcars. The City of El Paso announced the city streetcars would return to the streets this Thursday and would run certain evenings during the week.
The El Paso Streetcars will run Thursday, Friday, and Saturday from 4 p.m. to midnight. The streetcar will be free during these times and for the first weekend, streetcar passengers can park for free the weekend of July 29th - July 31st at the Glory Road Transfer Center at UTEP.
It's the perfect weekend for the streetcar to make its return since there will be a special evening Downtown Art and Farmer's market happening Thursday night at Cleveland Square Park. From 5 p.m. to 9 p.m., you can browse local vendors, live entertainment from artists, enjoy delicious food trucks, check out some free fitness workshops, and kids can participate in arts and crafts activities. Live Active El Paso will also be hosting a free stress management class inside the El Paso Museum of History. The class starts at 6 p.m. and will be followed by a free sound meditation event. You can find out more information about these two free classes on the Live Active El Paso Facebook page. You can find out more information on the Downtown Art and Farmer's Market Facebook page.
Enter your number to get our free mobile app
Sun Metro also has their Ride Sun Metro App which will feature the El Paso Streetcar. This new app will replace the now-defunct El Paso Streetcar app. If you're riding the streetcar make sure you bring your face mask, which is still required due to regulations from the FTA and the CDC.
Find out more information about the return of the El Paso Streetcars at the EL Paso Streetcar website.
El Paso High Ghost Girl & 14 Other Undeniably Creepy Listener Submitted Ghost Pics
All 10 Of El Paso's Nicknames