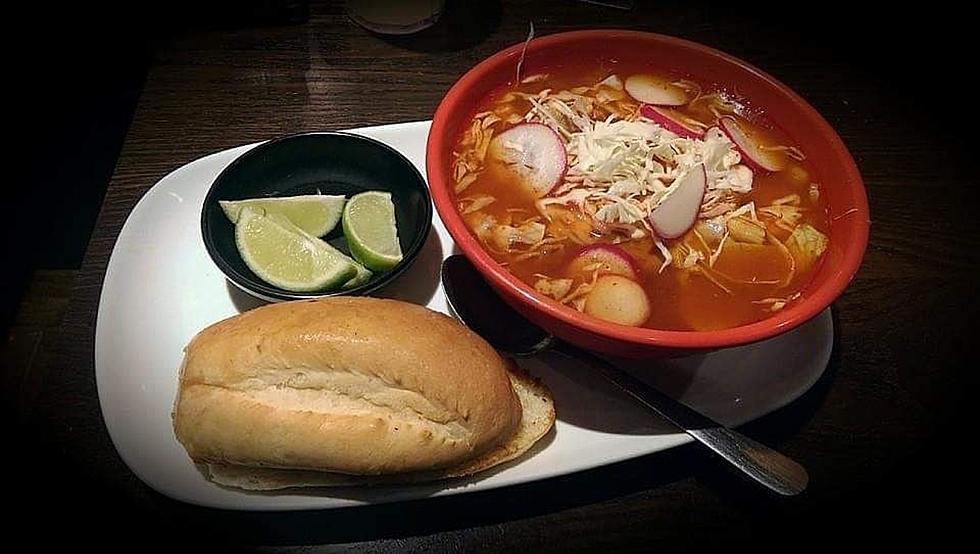 The Dark History Behind The Yummy Stew We Know Today As Pozole
L&J Cafe
The ancient delicious hearty soup made with hominy that we know today as Pozole has a dark and sinister history that dates back centuries.
If you grew up along the borderland, then you grew up enjoying Pozole pretty much year-round, especially during special occasions and, of course, on New Year's Eve to celebrate and welcome the new year.
But did you know that the traditional hominy dish we know today as Pozole dates back to the 16th century during the Mesoamerican civilization and carries a dark past?
According to BenitosMexican.com Pozole's origin dates back to the Aztecs when they added hominy to a seasoned broth since (corn) was considered a sacred plant. Apart from its tasty broth and hominy, Aztecs added protein provided by the prisoners whose hearts they ripped out in ritual sacrifice.
Yes, you read that right. The Aztecs, who were notoriously known for practicing human sacrifice, would use the meat of human hearts from the prisoners they captured.  
Thankfully the dark ritual of cannibalism is no longer practiced, but the savory dish has survived, giving way for new variations centuries later sans human hearts.  
Pozole is still enjoyed by many along the borderland and across Mexico and can be made with pork and a spicy red broth or made with chicken in a green chile broth or can even be made vegan style without protein loaded with radishes, cabbage, and avocado.
While the Aztecs had a much more sinister reason for cooking up Pozole, we today enjoy it for its full flavor and, of course, for celebrating life from weddings to a hangover and everything in between, making it a delicious Mexican staple that continues to endure to this day.
All this talk of Pozole has given me a craving, so tell me, where is your favorite place in El Paso to enjoy a yummy bowl of Pozole?
Star Wars Themed Airbnb In El Paso
The 11 Tallest Buildings In El Paso