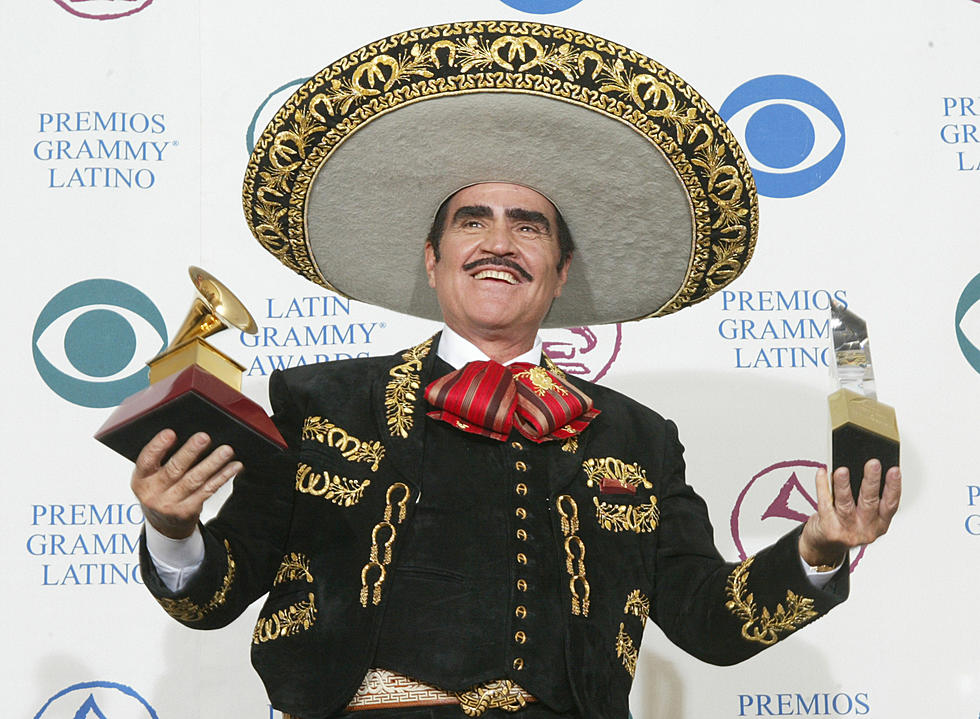 The Borderland is Mourning the Loss of Chente Who Was Definitely a Rockstar
Getty Images
El Rey has sadly passed away at the age of 81. By now the whole world knows it- and fans everywhere are mourning the loss.
When news came out that Chente had died, I was still asleep; I literally woke up to the news as many of my friends, family and listeners forwarded me the news. The rest of the day was spent with my mom playing his music, and many on social media sharing their memories, their favorite songs and their love for the icon. For the record, here's my favorite Chente song:
Enter your number to get our free mobile app
Chente's music is the soundtrack of mine, and I'm sure many others' childhood. You heard Chente in the good and the bad times of your life; at parties, at funerals- on Saturday mornings when our moms would drag us out of bed to clean the house from top to bottom. There wasn't an occasion where you wouldn't hear his music.
Other artists are sharing moving tributes to El Rey, and for some reason, the one directly from George Strait is the one that kind of hit me the most.
Chente was a certified rock star in my book. He wore a slamming outfit, he had an entire mariachi ensemble back him up, women would faint at his sight, and the more the crowd would applaud, the more he would sing. Just when you thought he was done, he'd take another swig of tequila and continue the party.
He was, as comedian Fluffy has described him, Mexican Elvis and we all will forever miss the joy his music brought to our lives. Side note, his son, Alejandro, throws an amazing concert- so if you're like me and will never get to see Chente live, I recommend an Alejandro Fernandez concert.
FANCY: 25 Celebrities Who Have Stayed at The Historic Hotel Paso del Norte